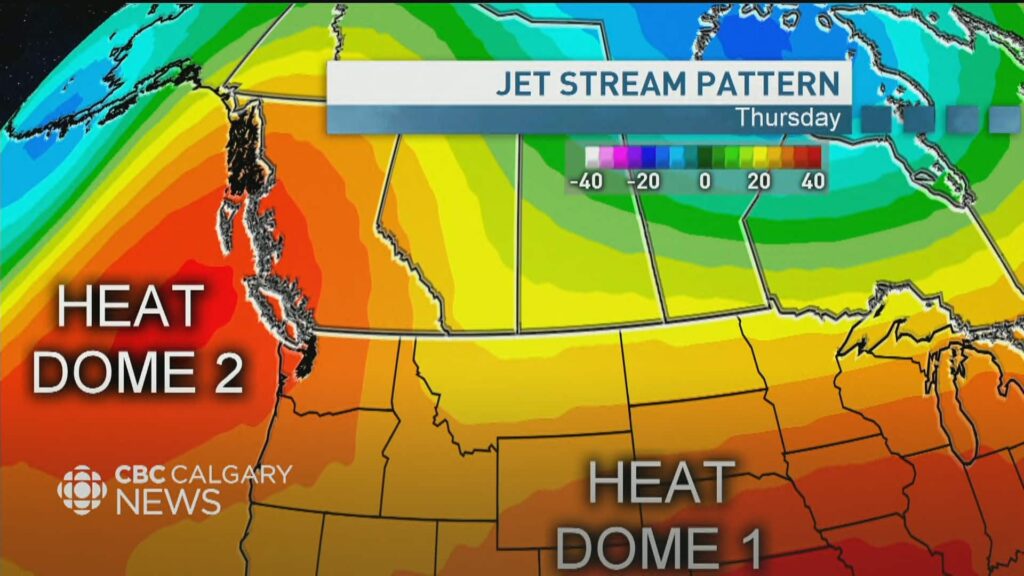 Extreme Heat has ravaged our communities the last two years. That's why GSA has developed this project, in order to take a deeper dive into its impacts, and facilitate community self understanding. By filling out our survey, engaging with follow-up conversations, and contributing to the production of a final report and related materials, we hope to work together with communities to better understanding what is happening, what can be done, and who is responsible. It is us, together, who have the power to achieve the solutions so desperately needed.
Where does the Extreme Heat come from?
Human-induced climate change contributes to the intensity and frequency of environmental disasters, and intensifies biodiversity loss and ecosystems collapse, increasing the risk of species extinction, and causing immense human suffering through the rise of billion-dollar weather and climate disasters. but particularly for racialized communities whose health, income and limited access to resources is made all the more vulnerable, an example of environmental injustice at play.
The extreme heat events in B.C. are a local manifestation of global issues. While we know we are living under a climate disaster, governments are not doing nearly enough to prepare, and the burden is being faced by the most vulnerable in our communities: the elderly, folks with disabilities or mental health challenges, the poor. Recent heat waves in the UK and across China, the U.S. and Europe are stark reminders that B.C. could face another one at any time, and we are not ready.
What is the solution to Extreme Heat and other Climate-related disasters?
Community power! Governments rarely act for the common good unless they are pushed. As clearly documented by Human Rights Watch, the provincial government's response to 2021's heat dome was utterly inadequate, with Premier Horgan going as far as publicly stating that "fatalities are a part of life". They must be pressured and held accountable by a committed and organized community that has a clear vision of what it needs to be safe and healthy, for everyone.
Who are the decision-makers?
Municipal governments can implement on-the-ground solutions such as facilities to address climate-related impacts in communities (e.g. cooling and misting centres), emergency procedures to appropriately respond to disasters we know are bound to happen, and seek justice from the fossil fuel companies driving this crisis by Suing Big Oil.
Federal and provincial governments must implement policy and legislation to rapidly shift our economic activity away from fossil fuels and build a fairer economy for communities disadvantaged by climate change and the fossil fuel economy. They must also dedicate funding to prepare for our adaptation to a changed climate.
Resource extraction corporations, particularly Big Oil, are the main contributors to the climate disaster we face. We need to phase out fossil fuel extraction and use as soon as possible, and hold them accountable for their actions., are the main contributors to the climate disaster we face. We need to phase out fossil fuel extraction and use as soon as possible, and hold them accountable for their actions.
What are the tools GSA has developed to address the Extreme Heat?
A survey that can serve as the vehicle to establish conversations with directly-affected community members. Check out our initial findings >>
A dialogue process that can facilitate community members not only documenting the reality of climate change on the ground, but mapping out the solutions needed, and creating space for folks to see themselves as leading in this process
A report that can summarize the vision of community members, and offer direction for a campaign that can evolve out of it, where community members see themselves as championing the change they want in their local context
A partnership with the Sue Big Oil campaign, which can offer folks a vehicle for organizing, and ideas of some of the ways in which their demands could be turned into a campaign.