Georgia Strait Alliance organizes, hosts, and participates in dozens of events throughout the region each year. These events are a great chance to connect with the community, letting you know more about who we are and what we do, while raising awareness about the issues we care so deeply about. Plus, we have a lot of fun at the same time!
Come out for a fun day of exploration, education and adventure at Water's Edge Day, and be inspired and motivated at the Festival of Ocean Films. And that's just the start!
---
Come visit us at our booth at the 2020 Vancouver International Boat Show!
Get your copy of our Guide to Green Boating, and learn about whale watching regulations, sewage pumpout locations, our Clean Marine BC eco-certified marinas, and much more.
We will also be in the Speaker's Series presenting Sharing the Strait with the Killer Whales at 6pm on Wed Feb 5th. Learn how boaters can avoid harmful interactions with orcas and help to protect their habitat from impacts of recreational boating.
Please join us!
---
Attention Vancouver-area seafood lovers!
It's back! Don't miss your chance to attend one of our most popular annual events – From Oysters to Orcas, February 18th at Vancouver's only tide-to-table oyster bar, Fanny Bay Oyster Bar and Shellfish Market.
Now in its third year, thanks to the wonderful generosity of Fanny Bay Oysters, guests at From Oysters to Orcas will be treated to oysters, small bites and local beer and wine during the cocktail hour, followed by a delicious crab dinner.
Mingle with other supporters of a sustainable Salish Sea, and learn more about being a responsible seafood consumer from members of the Taylor Shellfish family and special guest  Mike McDermid. A seafood lover with a passion for conserving our oceans, Mike has worked for many years with the Vancouver Aquarium and proudly spearheaded the Ocean Wise program.
The event has sold out two years in a row, so get your tickets today!
Tuesday, February 18
Fanny Bay Oyster Bar & Shellfish Market
762 Cambie Street, Vancouver
7:00pm-7:30pm
Reception
wine, beer, hors d'oeuvres and oyster shucking lessons
7:30pm-9:00pm
Seated Gourmet Dinner
followed by remarks, and Question & Answer period over dessert
Space is limited to 50 guests so don't miss out!
all tickets $150*
Get your tickets now! Bring a friend!
From Oysters to Orcas is made possible by the generosity of Fanny Bay Oysters, with all proceeds in support of Georgia Strait Alliance's work to protect our coastal waters and the wildlife and communities that depend on their health for survival.
* Partially tax deductible.
Thank you to event sponsors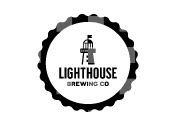 Check back often for new events in a community near you, or keep up to date on events by following us on Facebook, Twitter, and Instagram.
These events take place on the traditional, ancestral, and unceded territories of the Coast Salish peoples.