Learn about:  Business Sponsorships | Corporate Donations | Employee Giving Programs
Our 2019-2020 Partners and Sponsors
---
Business Sponsorships
One of the best ways to increase your company's local profile and get more involved with Georgia Strait Alliance's work is to sponsor an event.
Every year, we hold events in communities throughout the Georgia Strait region to raise awareness, educate and mobilize citizens, raise funds, thank and recognize volunteers and supporters and celebrate the protection of the marine environment.
As an event sponsor you receive recognition such as:
event signage to showcase your support;
media profile, where possible;
an opportunity to meet with GSA supporters and volunteers; and
a listing in our annual report.
Event sponsorship may or may not be eligible for a charitable tax receipt, depending on the promotion and recognition vehicles. We would be pleased to discuss this with you.
Find out how you can sponsor a GSA event by contacting our Development Manager, Cheryl Onciul, or by calling us at 250-753-3459.
---
Corporate Donations
A corporate donation to Georgia Strait Alliance is a simple and efficient way to demonstrate your corporate support.
Enjoy local, or regional recognition relative to your contribution.
To make a corporate donation,  contact our Development Manager, Cheryl Onciul.
Did you know? We are a 1% for the Planet nonprofit partner! Consider becoming a business member and join the global movement for positive change and a healthy planet!
Thanks to our current and ongoing supporters:
Backyard Creative, BNQ Management, Boldt Communications, Denman Island Chocolate, Electronic Arts, Fanny Bay Oysters, Left Coast Naturals, Lighthouse Brewing Co., Mandell Pinder LLP Barristers & Solicitors, Melinda J. Skeels Law Corp., Nu-Tea Co., Owl and Bear Studio, Rebel Earth Soap Co., SeaFlora Skincare and Swell Composites Supply Ltd.
---
Employee Giving Programs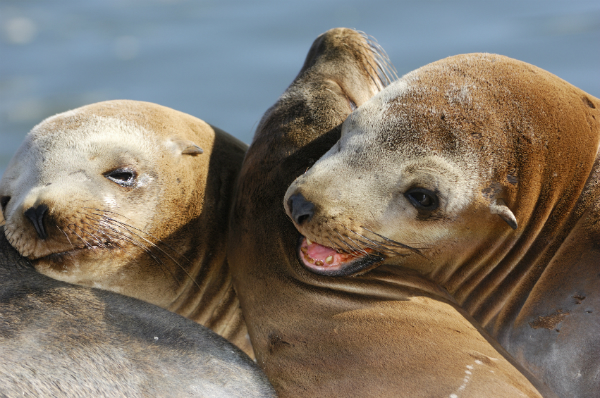 You can double the value of your donation with a matching gift from your employer.
There are many companies across Canada that match their employees' charitable donations to eligible non-profit organizations. Some will match dollar for dollar. Even donations from spouses, retirees and board members may be eligible.
Ask your human resources department if your company has a matching gift program and take advantage of the opportunity to double or even triple the power of your gift to the Georgia Strait Alliance.
Every dollar makes a difference for the Georgia Strait's marine ecosystems and the precious creatures and plants that depend on them for survival.
For more info or to get involved, please contact Cathy Booler or call 250.753.3459.
Thank you for sharing our vision!
---
Featured Sponsor Stories