Learn about: Business Partnership | Sponsorship | Corporate Donations | Employee Giving Programs
---
Business Partnership
If you have an environmentally and socially responsible business, Georgia Strait Alliance's Business Partnership Program is a great opportunity to build your public profile.
Companies that support Georgia Strait Alliance's  mandate receive promotional assistance in exchange for their financial support. This win-win program offers a range of opportunities to businesses. It's just a matter of finding the right level for you. For more info or to get involved, please contact Cathy Booler or call 250.753.3459.
Click here for a list of our current Business Partners – please support these environmentally and socially responsible businesses.
---
Sponsorship
One of the best ways to increase your company's local profile and get more involved with the Georgia Strait Alliance's work is to sponsor an event.
What types of events can I sponsor? 
Every year, we hold events in communities throughout the Georgia Strait region to raise awareness, educate and mobilize citizens, raise funds, thank and recognize volunteers and supporters and celebrate the protection of the marine environment.
As an event sponsor you receive recognition such as:
event signage to showcase your support;
media profile, where possible;
an opportunity to meet with GSA supporters and volunteers; and
a listing in our annual report.
Event sponsorship may or may not be eligible for a charitable tax receipt, depending on the promotion and recognition vehicles. We would be pleased to discuss this with you.
Next steps
Find out how you can sponsor a GSA event by contacting our Executive Director, Christianne Wilhelmson or by calling us at 250-753-3459.
---
Corporate Donations
Support the Georgia Strait Alliance with a tax deductible contribution. A corporate donation is a simple and efficient way to demonstrate your corporate support.
Receive a tax receipt for your philanthropic gift.
Enjoy local, or regional recognition relative to your contribution.
To make a corporate donation contact Executive Director, Christianne Wilhelmson.
---
Employee Giving Programs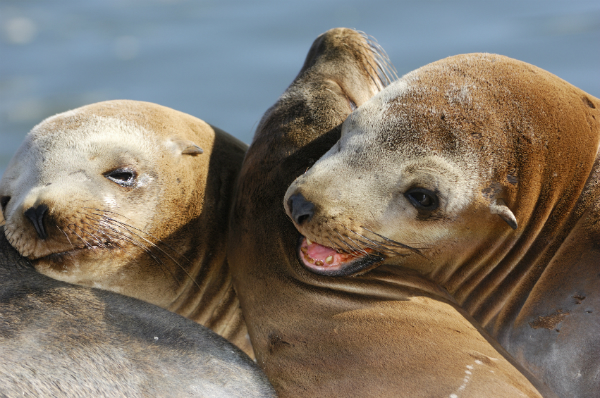 You can double the value of your donation with a matching gift from your employer.
There are many companies across Canada that match their employees' charitable donations to eligible non-profit organizations. Some will match dollar for dollar. Even donations from spouses, retirees and board members may be eligible.
Ask your human resources department if your company has a matching gift program and take advantage of the opportunity to double or even triple the power of your gift to the Georgia Strait Alliance. We've listed the Corporate Matching Programs we are aware of here – please let us know if we should add your company to this list.
Every dollar makes a difference for the Georgia Strait's marine ecosystems and the precious creatures and plants that depend on them for survival.
For more info or to get involved, please contact Cathy Booler or call 250.753.3459.
Thank you for sharing our vision!