Monthly Giving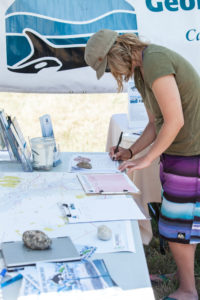 Regular giving is one of the best ways to show your commitment to the protection of Georgia Strait. You decide how much to give and this is deducted automatically from your chequing account or credit card each month. Monthly donations help reduce our administrative costs, and provide reliable income – invaluable in planning, making strategic decisions, and leveraging matching funds.
To become a monthly donor, you can:
sign up online using your credit card or bank account information
call 250-753-3459
print this form, fill in the details needed for monthly donations, and mail it to our Nanaimo office
Leaders Circle
The Leaders Circle is a group of individuals dedicated to the future of the Salish Sea who generously support the work of Georgia Strait Alliance by making annual contributions of $1000 and above. Leaders Circle members receive special benefits including personal communications from our Executive Director and Board Members, and access to small private gatherings focused on topics of interest, along with the satisfaction of knowing that their support is critical to the sustainability of GSA and the Salish Sea. If you are interested in learning how you can join this group of dedicated supporters, please email giving@georgiastrait.org. To donate at the Leaders Circle level now, click Donate.
By Telephone
Call 250-753-3459 and make a donation using a credit card or by debit from your bank account.
By Mail
Please mail a cheque payable to "Georgia Strait Alliance" to:
Georgia Strait Alliance
PO Box 88277 RPO Chinatown
Vancouver, BC V6A 4A5
If possible, please print this form and complete it to provide us with your address and contact information if sending credit card information or a cheque by mail.
By Using PayPal
Give a tax-deductible gift to Georgia Strait Alliance through PayPal:
To Receive a US Tax Receipt
Donate Securities
Gifting publicly-traded securities to Georgia Strait Alliance can be very advantageous from a tax perspective. Please talk to your financial advisor to help you decide if a donation of stocks is right for you.
If you are planning to transfer securities to Georgia Strait Alliance, please fill out this form to inform us of your intention so we can keep an eye out for your gift. Use this PDF form to instruct your broker to make a gift on your behalf. Once we receive and process your gift, we will send you an official tax receipt. Contact giving@georgiastrait.org if you have further questions about the process.
Donate Cryptocurrency
Make a meaningful impact with your cryptocurrency! You can easily donate Bitcoin and Ether to GSA through the CanadaHelps crypto wallet portal.
CanadaHelps converts the cryptocurrency donation to Canadian Dollars and disburses the donation to GSA. Similar to non-crypto donations, you'll receive a charitable tax receipt.
CanadaHelps works with CarbonX Canada, in collaboration with its partner CCRI (Crypto Carbon Rating Institute), to estimate and purchase the required carbon credits to offset the emissions linked to cryptocurrency donations. So you can feel good about making a carbon-neutral gift!
Donate Aeroplan Miles
As a registered charity, GSA is part of an Aeroplan program that lets you donate your miles. Why is this important? It means that staff can take advocacy messages from communities in the Georgia Basin directly to Ottawa, and/or take part in broader conversations in person, ensuring your region is represented at decision-making tables.
Corporate Matching
Many Canadian companies match charitable gifts that their employees and retirees make each year. All you need to do is request a matching gift form from your employer and send it completed and signed to  Georgia Strait Alliance along with your gift.
Goodszilla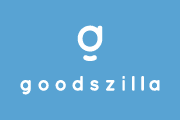 Goodszilla is a socially conscious, ethical, and transparent online marketplace that allows individuals to shop and sell with a purpose. Sellers can sell things they no longer need while directing a portion of the sale towards important causes, and buyers can make a strong social impact knowing a percentage of their purchase will go directly towards vital charities and non-profits!
Download the app and select Georgia Strait Alliance as your benefitting charity.
Donations will be receipted through CanadaHelps.