We hope you are as excited as we are to celebrate and raise awareness about the importance and vulnerability of Southern Resident orcas this month. At GSA, June is one of our favorite times of year because, besides being the beginning of summer, we get to learn about, take actions and show our love for Southern Resident orcas for the whole month!
June 2020 was our first ever virtual Orca Action Month and, even with the horizon looking brighter every day, we are keeping the virtual events going this year. We know that you might be a bit "zoomed-out", but don't worry, we promise these events will be a lot of fun.
So, what is Orca Action Month?  First proclaimed in Washington in 2007, it was created to bring the community together to raise awareness of the threats facing Southern Residents orcas and to celebrate their importance to us and to the health of the Salish Sea. In 2016, British Columbia joined the celebration with June being proclaimed as Orca Action Month in the province.
This year marks two decades since Southern Residents were deemed endangered under the federal Species at Risk Act, however, actions to protect them were slow to come. Until 2012, GSA and our allies had to repeatedly take the government to court to have them abide by their own laws, and it wasn't until 2019 that we saw significant action. Orcas face many threats including lack of food availability (Chinook salmon), noise pollution and vessel disturbance, and toxic contamination. If further immediate actions are not taken to protect them, the Southern Resident orca population is at high risk of extinction. You can learn more about them and the threats to their survival on our website.
At GSA, this year's Orca Action Month celebration is all about actions we can all take to protect Southern Resident orcas. Starting today, June 1st, we are launching a series of activities and events that you can participate in to celebrate orcas with us.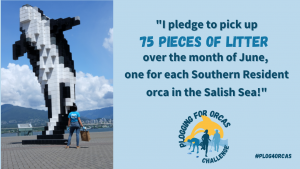 Join the Plogging for Orcas Challenge! For the entire month of June, plog with us to help keep the Salish Sea clean while fundraising to support GSA's efforts to protect and recover Southern Resident Orcas. Not sure what plogging is? Check the link below to learn more and take the pledge, and remember, we've got prizes to reward your efforts!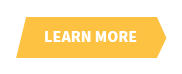 If you're a fan of our Community Coffee Breaks, they're back! Join us on June 24th at 

4:30pm PT as GSA's Michelle Young, Kirsten Mathison, and Lucero Gonzalez share more about the 2021 federal protection measures to protect Southern Resident orcas. We will be talking about the endangered population and the new measures, in particular those that impact boaters, and take questions from you. See you there!

If you are an Southern Resident orca enthusiast and want to be updated on all orca-related actions and news, you can sign up to be part of our Orca Action Team. You will receive a quarterly newsletter featuring the latest news on Southern Residents and you will become part of an amazing community of orca advocates!
Follow GSA on Instagram, Facebook, and Twitter for Orca Action Month videos, articles, and resources.
We are looking forward to celebrating another year of actions to protect Southern Resident orcas with you. We hope you learn a lot and have fun with all of us at GSA this Orca Action Month. There is still so much to do to protect this important species, but for now, let's celebrate!