Plogging for Orcas Challenge: 2021
Thank you for supporting our peer to peer #Plog4Orcas fundraisers during Orca Action Month! Hundreds of pieces of litter were prevented from ending up in the ocean, and $2,386 was raised to support GSA's orca protection work.


---

This event is now closed and winners have been contacted. Thanks for participating!
Individuals and teams around the Salish Sea are picking up litter and fundraising for orcas in June. Help them reach their goals!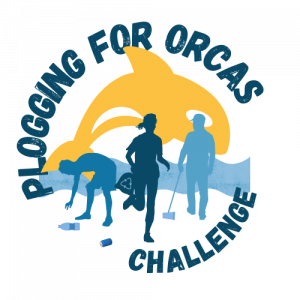 What's the Plogging for Orcas Challenge? 
It's a fun campaign that challenges you to plog during the month of June while raising funds for Georgia Strait Alliance's efforts in the protection and recovery of Southern Resident orcas in the Salish Sea. This challenge will help you get active while helping divert waste from the Salish Sea and preserve a clean environment for marine species such as the iconic Southern Resident orca. 
But wait… what's "plogging"?
Plogging is a Swedish eco-fitness trend and word that combines picking up litter with jogging. You get fitter while enjoying all the benefits of being outdoors, and the environment gets cleaner: it's a win-win! Grab a pair of gloves to protect  your hands and a bag,  pick a place you love (your favourite trail, beach, park, neighborhood sidewalks…) and be on your way! We're not particular on jogging though – the challenge can be done while doing a variety of outdoor activities like strolling, fast walking, jogging, running, skateboarding… any activity of your choice, skill and ability!
How does it work? 
From June 1-30, you, on your own or with friends or family, will commit to plog and collect at least 75 pieces of litter from a public place, beach or park. During that time, you will also be fundraising for GSA by asking your friends, family and community to sponsor you on your challenge. It's that simple! 
Why 75 pieces of litter?
There are only 75 Southern Resident orcas in the Salish Sea. The goal is to pick at least one piece of litter per orca.
If you are feeling like 75 pieces for the entire month is not a big enough challenge, you can pick as many as you like and report back your total on this survey so we can collect the data, and join the Super Ploggers group!  (Please fill out the survey by July 9th at 5pm.)
How does it relate to the Salish Sea?
Georgia Strait Alliance's focus on the Salish Sea has always included advocacy and education on contaminants, from its very early days with the ToxicSmart program encouraging toxic-free homes and gardens, and improved treatment of effluents from pulp and paper mills, to advocating for tertiary treatment for wastewater, and oil spill preparedness. 
Southern Resident orcas, listed as endangered in Canada and the US and of which only 75 remain, typically spend most of the year in the Salish Sea, except for the winter where they disperse to hunt salmon elsewhere on the North Pacific coast, from California to Alaska. The three key threats affecting the population's survival are prey availability (scarcity of Chinook salmon), noise pollution and vessel disturbance, and environmental contaminants. 
Trillions of plastic particles are entering the ocean and the marine food web, causing endangered Southern Resident orcas to be one of the most contaminated marine mammal populations on the planet.
By protecting the habitat of orcas, we are protecting it for all other species in the food chain on which they (and we) depend. And by picking up litter – especially plastics – before it even gets into the water, we are helping reduce the number of plastic particles entering the ocean and the marine food web – and contaminating the orcas. Following in the footsteps of beach cleanup experts Surfrider and the Great Canadian Shoreline Cleanup, GSA is launching this Plogging for Orcas Challenge to do its part. As scientific studies emerge about the impact of microplastics in marine food webs, we encourage you to be mindful of your plastic use, and to help keep the waters of the Salish Sea clean and hospitable for orca whales to thrive in!
You have me convinced! So, how do I join the Challenge?
Make your commitment by taking the #Plog4Orcas pledge: "I pledge to pick up at least 75 pieces of litter over the month of June, one for each Southern Resident orca in the Salish Sea."
Sign up individually or as a team on Charity Village, personalize your campaign page and set your fundraising goal, or use the offline pledge form below. 
Fundraise to support your commitment: reach out to your family and friends, post updates on your campaign, and share on social media! Use hashtag #plog4orcas 

Stay tuned for Orca Month updates and prize announcements!

Note: Even though this challenge is designed to be done in the outdoors, please be mindful and follow public health restrictions and recommendations to keep everyone safe!
I can't take the pledge but I want to support!

See below for detailed descriptions.

Last but not least… there will be rewards for fundraisers!
When you register to participate in the Challenge, you are automatically entered to win PRIZES and GIFT CARDS!
Top fundraiser: GSA

t-shirt and Denman Island Chocolate orca bar

+

$50 gift card to Legends Haul

Top fundraising team: GSA

t-shirts and Denman Island Chocolate orca bars 

+

$50 gift card to Legends Haul

Random draw of all campaigns with at least one donation:

$50 gift card to Nada 

Random draw of all campaigns over $50:

$50 gift card to Bellantoni  
Random draw for fundraisers who have collected over $100: a Patagonia Refugio Backpack 28L! (Value: $109)
Random draw for fundraisers who have collected over $250: Seaflora Seaweed Bath Salts & Wild Sea Kelp Body Lotion! (Value: $125)
Random draw for fundraisers who have collected over $500: a Seaflora Love Your Body Skincare Set! (Value: $160)
Superplogger Surprise Prize: a

$50 ultimate dining card!

… the more you fundraise, the more you are eligible for prizes! *
*If these thresholds are not met, organizers will reserve the right to reward participants on a discretionary basis. Prizes will be announced by July 15th.
Thanks to our generous prize sponsors: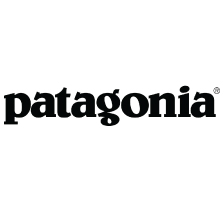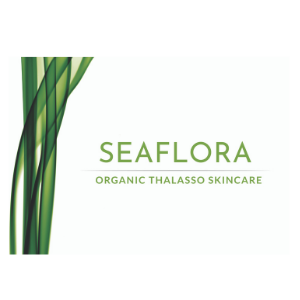 ---
How to support a friend's campaign
Tips to fundraise successfully
Resources