Volunteers are the lifeblood of our organization, and we wouldn't be able to do our work without them! Volunteers dedicate their time, knowledge, and talents to our organization in a variety of ways, from helping share information about Southern Resident orcas at our outreach tables, to coordinating kayakers and other activities at our Water's Edge Day, to reviewing the incredible movies for the Festival of Ocean Films. And that's just a start! There are really so many ways to get involved in the work we do to protect the Salish Sea! If you are interested in joining our dynamic volunteer team, you can sign up here!
So, this National Volunteer Week, we want to take a moment to introduce you to a few of our dedicated and talented volunteers who make an incredible difference to our organization. We hope you enjoy getting to know them!
---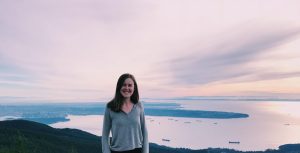 Rebecca Schijnsis the leader of our volunteer outreach team in the lower mainland and was a member of the Festival of Ocean Films Selection Committee. She helps coordinate and train new volunteers and attends many events throughout the year.
I live/work/play on the traditional, ancestral, and unceded territory of the Coast Salish peoples–Squamish, Tsleil-Waututh, Musqueam Nations, also known as Kitsilano, Vancouver.
There are so many reasons I spend time volunteering with Georgia Strait Alliance. I study oceans and fisheries, and resonate with the importance of working on issues like climate action, species protection, and pollution. I think that GSA does a great job of bringing together a community that is committed to protecting our local watershed.
What is your favourite part of the Salish Sea?
My favourite part of the Salish Sea is that there is so much to see! I moved here two years ago from Mississauga and there are many islands, hikes, and dive sites I want to check out. Diving in a kelp forest is #1 on the list
---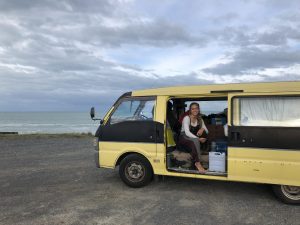 Stephanie Balassiano is a member of the film selection committee for our Festival of Ocean Films! She spent dozens of hours watching all of the films that were submitted for our festival – and she was even able to do it while living across the country. 
My name is Stephanie and I am a third generation settler who currently lives on the traditional Anishinabek and Haudenosauneega Confederacy People in Ontario.
I give my time to the Georgia Straight Alliance because I truly believe that when a community is able to come together with hope, inspiration, action – these are the small, yet powerful communities that make waves.
What is your favourite part of the Salish Sea?
My favourite part of the Salish Sea is, without a doubt, the killer whales. They are culturally and spiritually vital to the health of the Salish Sea.
---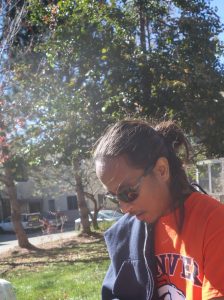 Roshan Dahal is our resident Google AdWords-expert. Through regular Zoom calls he is helping us refine our google marketing strategy so that we can get the most of our Google AdWords grant! 
Born in the foothills of the Himalayan range, I am proud to be the son of Gorkhali, residing in Colorado 
 Volunteering reminds me of my roots and never lets me forget who I am and how other amazing people working with nonprofits are helping to make this world better.
 Georgia Strait Alliance works on protecting our earth. They touch all aspects of people's lives while working to restore water & air quality, preserve the diversity of wildlife and their habitat for better tomorrow.  Being able to help and giving back with Georgia Strait Alliance is fulfilling and makes me happy & content.
---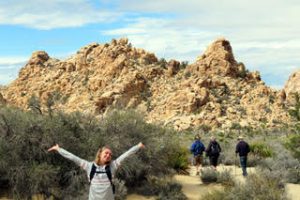 Ellie Gilchrist is part of our outreach team! She joined us at the Salt Spring Island Film Festival, to help us raise awareness about marine conservation and promote our film festival. 
I currently live in Victoria, specifically the territory of the Lekwungen speaking peoples. However, I was born and raised in the traditional territory of the  Siksikaitsitapi (Blackfoot) people in deep Southern Alberta.
I volunteer with Georgia Strait Alliance because it is a privilege to live and play around the Salish Sea and GSA is doing outstanding work protecting it and advocating for its health and the wellbeing of its non-human residents. I want to do whatever I can to support their work.
What is your favourite part of the Salish Sea?
The kelp forests! Did you know kelp forests are massive carbon sinks?
---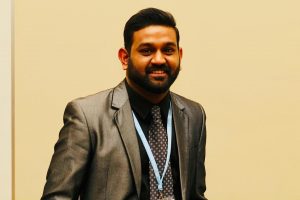 Shoib Mohammed is another awesome member of our Festival of Ocean Films selection committee! His valuable feedback and perspectives will help us pick the best films to showcase during the festival.
I live in the traditional territory of the vibrant Snuneymuxw First Nation. 
Over the last 12 years, I have been part of the Marine Industry in different capacities and have sailed across the oceans and seas all over the world. The ocean is very close to my heart and we always have a zero-tolerance policy towards marine pollution while working onboard. I am a certified PADI open water diver too and have explored the heavenly underwater paradise very closely. 
I always wanted to contribute to marine conservation and after moving to the west coast of BC, I found Georgia Strait Alliance doing incredible work to protect and preserve the ecosystems in the Strait through planned management. I couldn't find a better fit and joined them for such a noble cause.
What is your favourite part of the Salish Sea?  
The Salish Sea is believed to be a habitat for more than 3000 different species of marine invertebrates thus making it an ideal dive site for divers.
---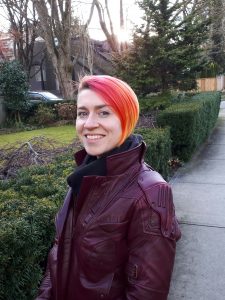 Katie Winchester helps GSA with our community engagement through our outreach team! She helped at Water's Edge Day and the Union of BC Municipalities (UBCM) conference.
I live in Kerrisdale, Vancouver [on the Unceded territories of the xʷməθkʷəy̓əm (Musqueam), Sḵwx̱wú7mesh (Squamish) and sel̓íl̓witulh (Tsleil-Waututh) people] I'm a fairly recent transplant, as I'm an Aussie who moved here three years ago to work in animation.
I've volunteered at the Waters Edge Day, which was quite fun (I got to paddle a traditional canoe!), I did some time at an outreach/information booth and I also handed out leaflets at the UCBM last year with Anna Barford for the Climate Accountability campaign. That last one was far more nerve-wracking but also the most rewarding experience, as it really felt like I was contributing to an important fight.  
What is your favourite part of the Salish Sea:
I'm not very well-traveled in B.C. yet, which is a shame. Probably my favourite part of the local coastal area is Deep Cove, but I really do want to explore more.
These are just a few of the volunteers that make our work possible. We are so thankful for everyone who gives their time and energy to help support our work. Thanks for helping our efforts to make our vision for a sustainable Salish Sea a reality!