Recently, I had the pleasure of speaking to the Duncan-Cowichan Chamber of Commerce on Perspectives on the Marine Economy. My talk focused on our Clean Marine BC green boating and marina eco-certification program, and how a clean marine environment is critical to a healthy coastal economy here in BC. Alongside teachers and politicians, the room was full of marine industry representatives, so I was expecting a tough crowd.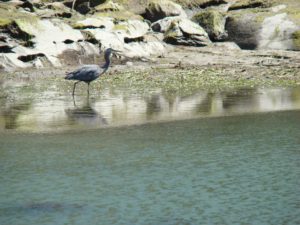 Photos taken at Maple Bay Marina by David Messier
The common misconception is that jobs and protecting the environment do not go hand in hand. The reality is that it costs too much not to protect our environment, but that kind of message can fall upon deaf ears. However, I was pleasantly surprised by how receptive the folks were to the idea that marine conservation is good business. I was also lucky. Lucky that speaking right after me was a real life example of how this is true. Carol Messier of Maple Bay Marina spoke from the marine industry perspective. Maple Bay Marinais one of GSA's eight eco-certified marinas, and among the highest ranking marinas within the program with 4 anchors (no marina has yet achieved the highest 5 anchor rating).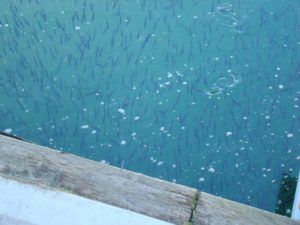 Carol spoke of many wonderful things going on at Maple Bay, but I was most excited to hear about how their hard work and commitment to marina environmental best practices is paying of for the marine environment, and for their business!
"We believe our participation in the Clean Marine BC program has been good for our business. The practical information presented by GSA and the collaborative nature of it, has helped us to improve the natural environment in and around the marina. This has translated into better boating experiences and in turn helps us to earn and retain high quality customers. It is also very satisfying to see the eel grass beds returning naturally along with the salmon fry and other wildlife." – Maple BayMarina
There you have it…Clean Marine BC is good for salmon, eelgrass, and business. We couldn't ask for anything better, down at the dock!