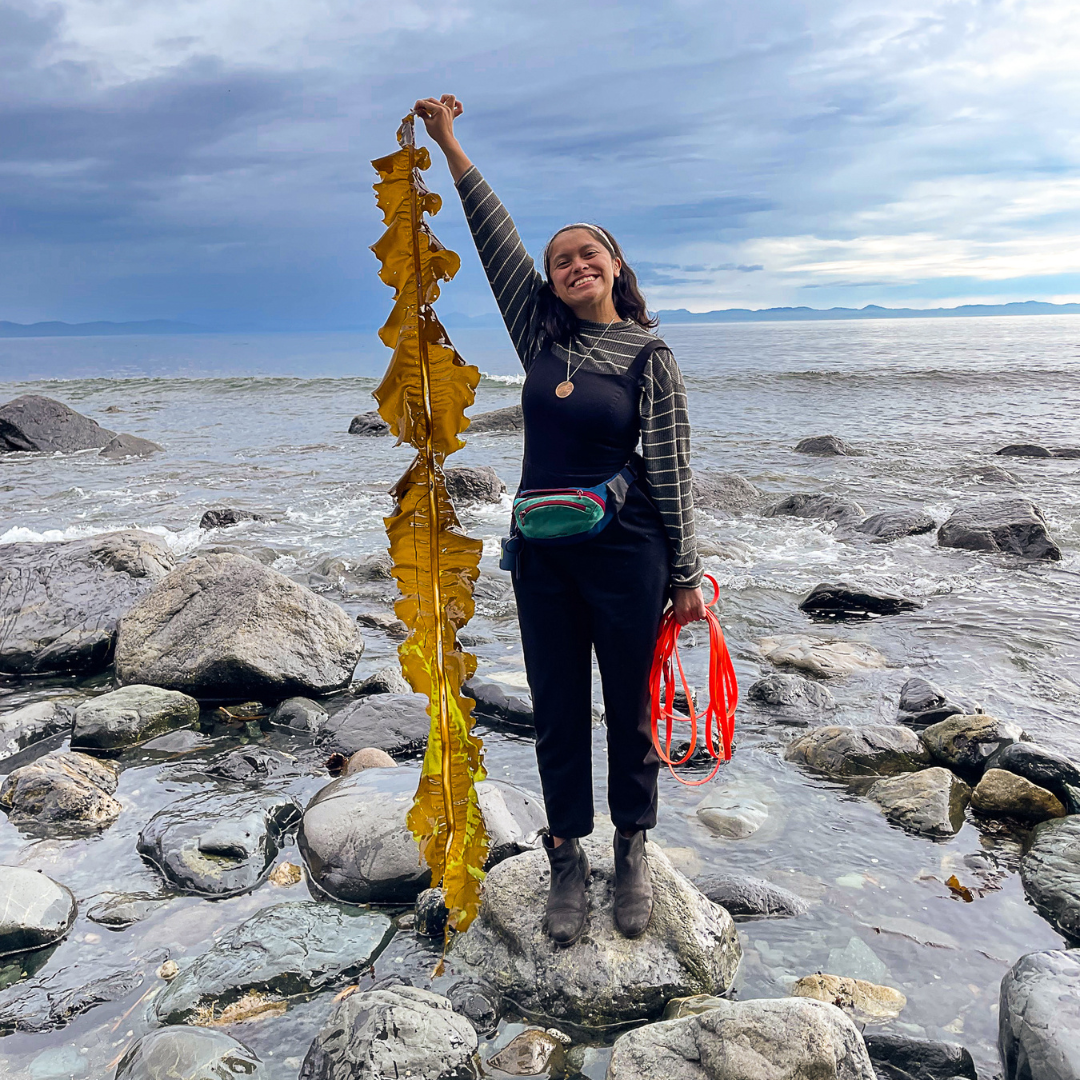 Lucero González Ruiz, who leads our biodiversity initiatives, used to be afraid of the ocean. She stumbled into what she refers to as her destiny – protecting the ocean – after casually signing up for a few courses at the Bamfield Marine Sciences Centre. At the time, her only objective was to obtain a few university credits.
"The West Coast and its magnificence really affected me. I left those courses loving the ocean," Lucero says. "I'm thankful to these lands because they not only healed the relationship that I have with the ocean but also with my Indigenous roots."
Turning her thoughts to orcas, a whale she has yet to see in the wild, Lucero is cautiously hopeful about the species' recovery. "I wouldn't be doing this work otherwise. Nature shows us over and over that it is resilient. Orcas have survived so many things, but there's not a lot of time left to give them the space they need to recover," she says. And she makes specific reference to the federal government's recent approval of the Roberts Bank Terminal 2, a mega marine infrastructure project in the delicate Fraser River estuary.
"Nature shows us over and over that it is resilient."
Reflecting on what orcas mean to her, Lucero talks about how everything is interconnected and reflects on the social characteristics that humans share with Southern Resident orcas.
"Being a matriarchal society really speaks to me. It's the matriarchs in my family who have made me the person who I am today. They've given me everything that I need to do this work: they've taught me compassion and patience and love."
At GSA, Lucero is focusing the orca protection campaign on grassroots action. She's addressing the lack of youth voices in policy development as these spaces are often inaccessible, particularly for BIPOC youth, but they're spaces where GSA is at the table.
"Change needs to be intergenerational, but right now we're not seeing youth representation, especially in policy spaces."
Lucero stresses the need for a different system, where folks on the ground are leading the change, have the tools they need, and can go beyond government-made spaces.
"There are so many ways to connect with orcas. You don't need to be on the water with them. You can watch whales from land and listen to their calls from your own home," Lucero says, offering a reminder that it's important for people to know the marine mammal regulations even if they are only watching from land. She also encourages everyone to report sightings and violations of boats getting too close to orcas.
---
Do you want to know the latest on orcas and ways to take action to protect them?
---
Follow us on socials @GeorgiaStraitBC for the latest on our Biodiversity Protection work and more.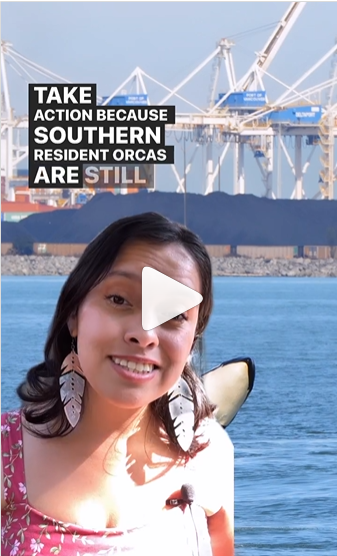 ---
~Article from GSA's 2023 Summer Newsletter