Our newsletter is published twice a year and provides updates on our activities and other items of importance to the marine environment in and around the Salish Sea. Get our newsletter (online or print) by making a donation of any amount.
---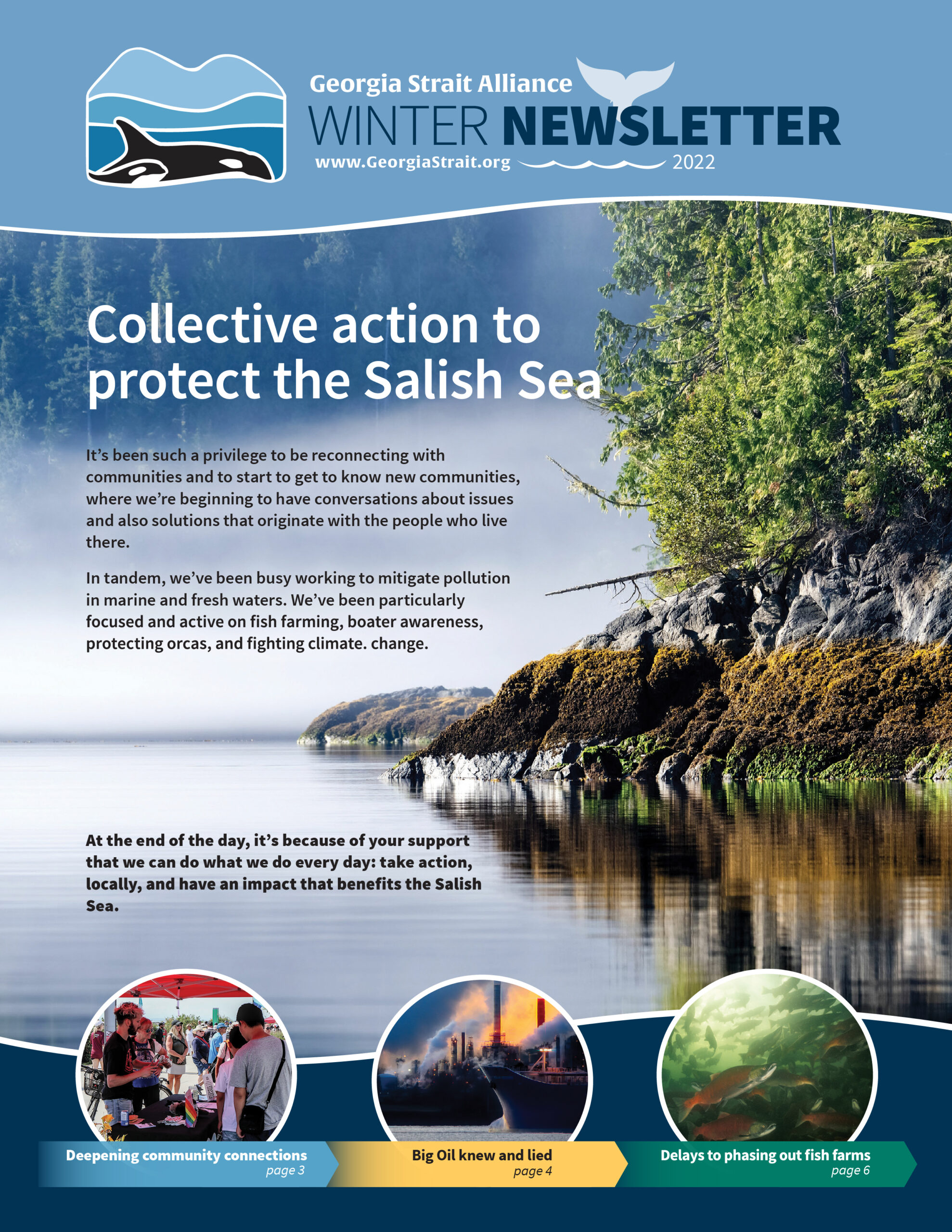 We've been spending more time in communities over the last few months, connecting with people, listening to their climate concerns, and having great conversations about possible solutions that begin with the people who are most affected.
With support from the community and our funding partners, we've been able to:
Organize in ways where communities lead.
Attend many events and public spaces across unceded Indigenous territories in East Vancouver, Richmond, Nanaimo and West Vancouver.
Deepen community connections and create new ones.
Launch 'Sue Big Oil,' a campaign that calls on B.C.'s local governments to fund a class action lawsuit against global fossil fuel companies.
Inquire with municipalities around the Salish Sea for their progress on fully adopting the United Nations Declaration on the Rights of Indigenous Peoples (UNDRIP), which is the Truth and Reconciliation Call to Action #43.
Fight for wild salmon in federal court to phase out open-net pen fish farms in the Discovery Islands.
Host our first online prize raffle to benefit marine conservation and climate action.
Take our Dock Walking Program live to hand out our Clean Boater Kits.
Kick our orca outreach activities into high gear.
---
Past newsletters