Do you personally change the engine oil on your boat or watercraft? If the answer is 'no', your mechanic is already recycling your used motor oil so there's no reason for you to know about BC Used Oil Management Association. But if you're changing your vessel's oil, are you disposing of it correctly?
Dumping of used oil – in waterways, the drain, the garbage or buried into soil –  is illegal and extremely toxic and damaging to land and water ecosystems. Improper disposal is associated with fines and potential jail time, explains Kelly Duran, Communications Director at BC Used Oil Management Association (BCUOMA). "There's no reason to do it," says Duran. "We're here and we're set up to take it for free. Bring it to us and we'll take care of it by appropriately and safely recycling used engine oil and used antifreeze in an environmentally-friendly way."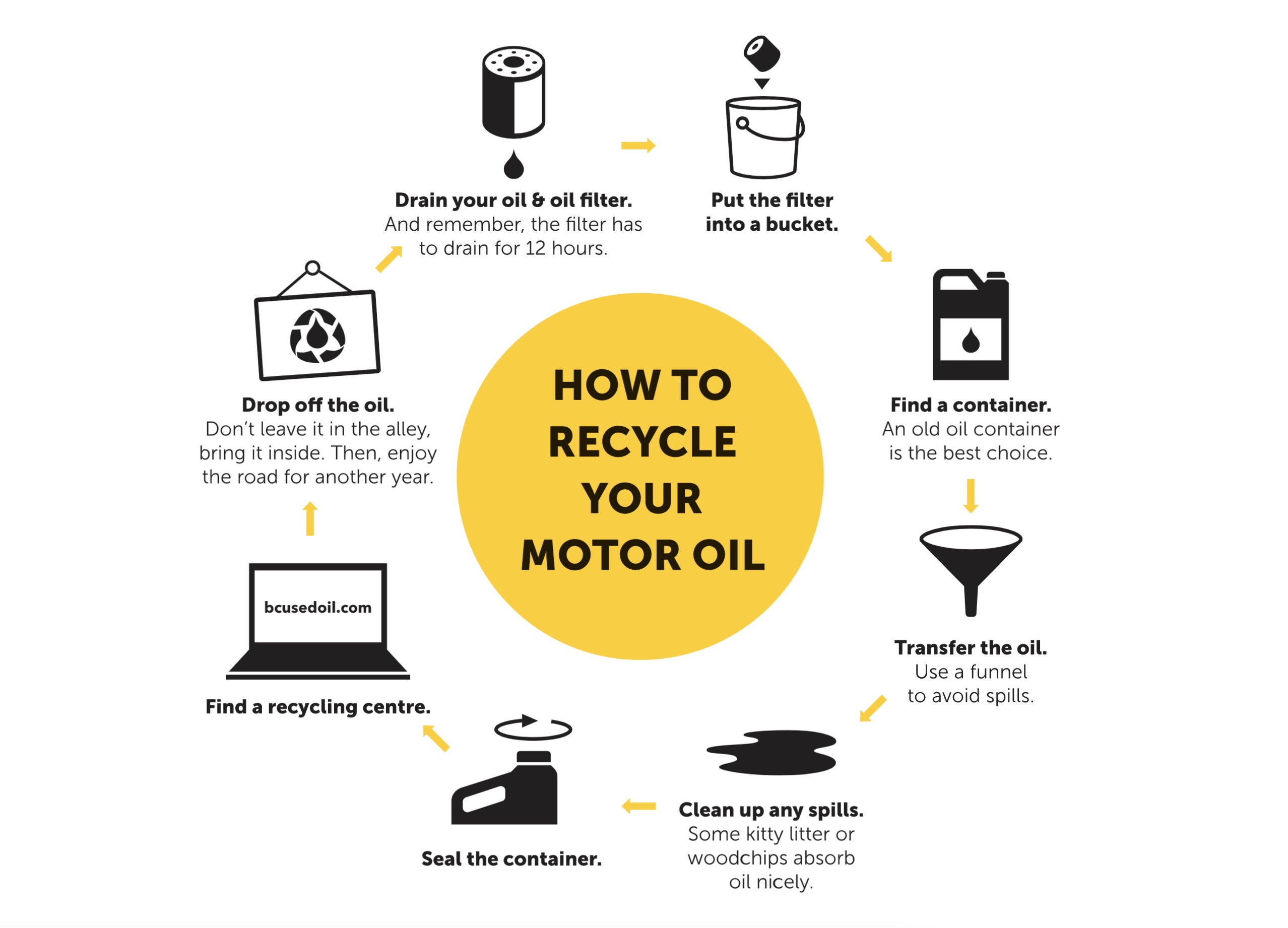 Recycling used oil and antifreeze enables these products to have more than one life. That's because they go through a process of re-refinement – the degree to which depends on how the products will subsequently be used. The objective, however, is to recycle and reuse these products for as long as possible, supporting a local and circular economy here in B.C.
"We want boaters to know about us," says Duran. "We want to make sure that oil is going where it should go especially when it comes to the marine world, that it's not winding up in the water, in the garbage, or being poured down the drain."
Anyone can bring used oil and used antifreeze to any of the public collection facilities. BC Used Oil Management Association takes care of the rest – and it won't cost you anything. Duran advises to bring used oil, filters and antifreeze, as well as the associated plastic containers, but to please not cross-contaminate your products. 
"We know there are segments of the population, like boaters and owners of marine crafts, who don't know about us."

– Kelly Duran, Communications Director, BCUOMA
Each year, approximately 50 million litres of oil and three million litres of antifreeze are collected and managed through the program through their extensive network of collection facilities.
Re-refinement creates new products from used ones. For example:

Used oil

can be re-refined into new lubricating oil or material inputs for manufacturing or energy products.

Used oil filters

contain metal, which is recycled into metal products like rebar, nails, and wire. 

Used antifreeze

is refined and reused as new automotive antifreeze.

Used oil and antifreeze containers

are recycled and used to manufacture new oil containers, drainage tiles, flower pots, guardrails, patio furniture, and parking curbs.