Protecting and restoring the marine environment where 75% of British Columbians live, work and play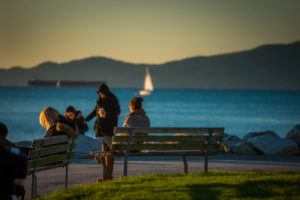 Thank you for sharing our vision for a healthier Georgia Strait. Your gift will help us to protect critical habitat of the southern resident killer whale and the other 125 species at risk in the Salish Sea. With your donation, we will be able to reach more people in the region to ensure they take action on threats such as more tankers on our coast, growing impacts from small oil spills, inadequate action to protect our killer whales, and the effects of urban densification on our waterfronts in the absence of integrated planning.
You will also be helping GSA stand up for the resilience of coastal communities and amplify the thousands of voices demanding the protection and restoration of the spectacularly beautiful and ecologically rich Strait of Georgia.
---
The form below may take a few moments to load. If you are having trouble viewing the form, try reloading the page or contact us at our Nanaimo office for further assistance.
---
US Residents: Donate on-line and receive a US tax receipt for your donation.
Membership in Georgia Strait Alliance is by donation. You may decline membership at any time.
For information on Other Ways to Give, please click here.