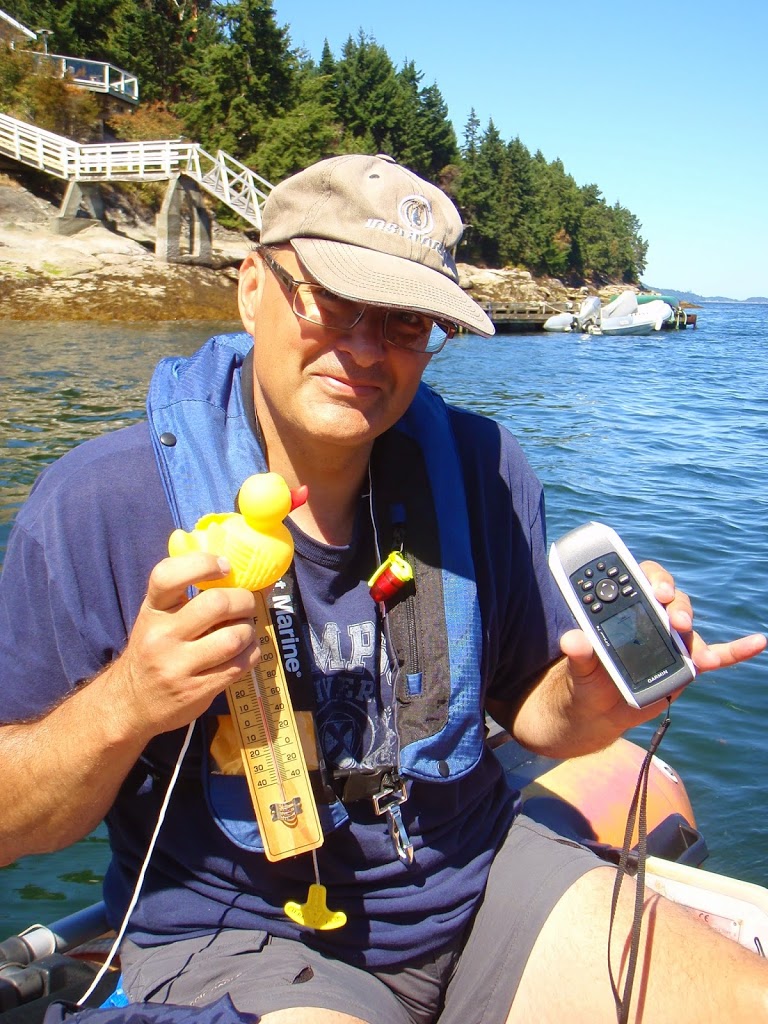 Michael Mehta with the tools of the trade…
a GPS and rubber ducky thermometer
I'm very fortunate to have had some amazing experiences in my life, and last week while on vacation was no exception. I've recently moved to Gabriola Island, and was looking for ways to contribute to my new community…and Help the Kelp caught my eye. When I saw they were looking for volunteers to go out and map the bull kelp beds, I jumped at the chance, and am I ever glad I did.
Our crew consisting of Michael, Nancy, and I, mapped a chunk of the north end of Gabriola. My job was to take GPS waypoints and temperature readings, as Nancy took detailed notes. She noted everything from the temperature of the water, whether we were mapping single kelp, lines of kelp, or full beds, the density of the kelp beds, health of the kelp, and more. Not only that, but she swam out to get our 'sweet ride' and towed it back into shore…Michael figures she's about a half horsepower!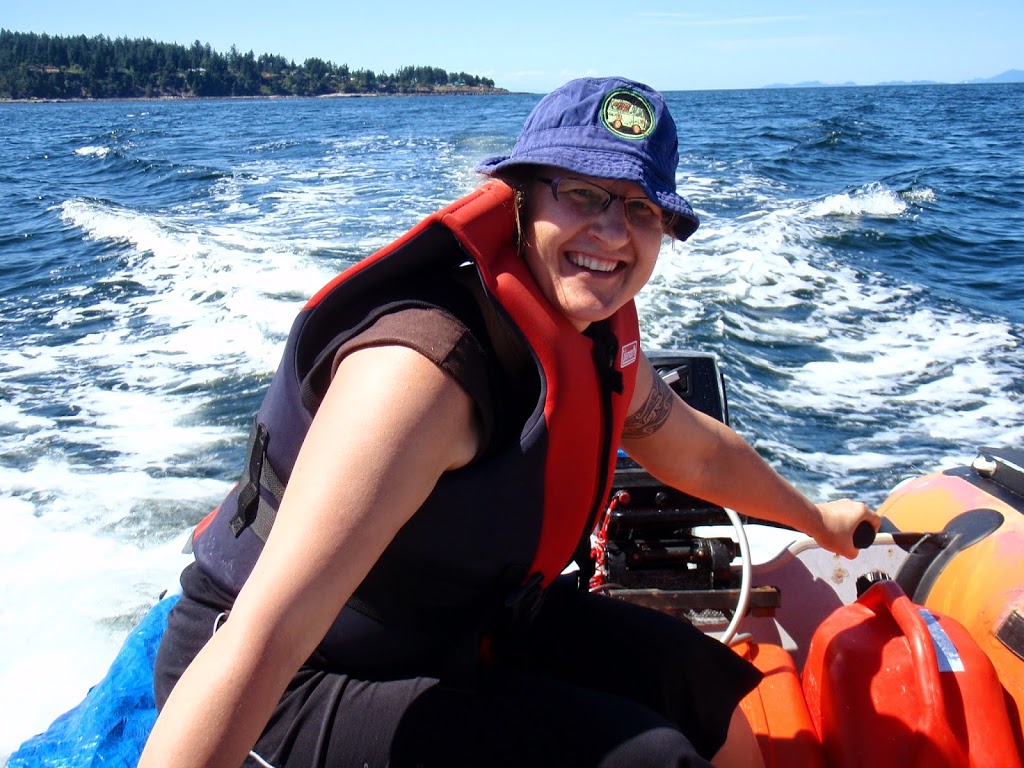 Me driving the boat!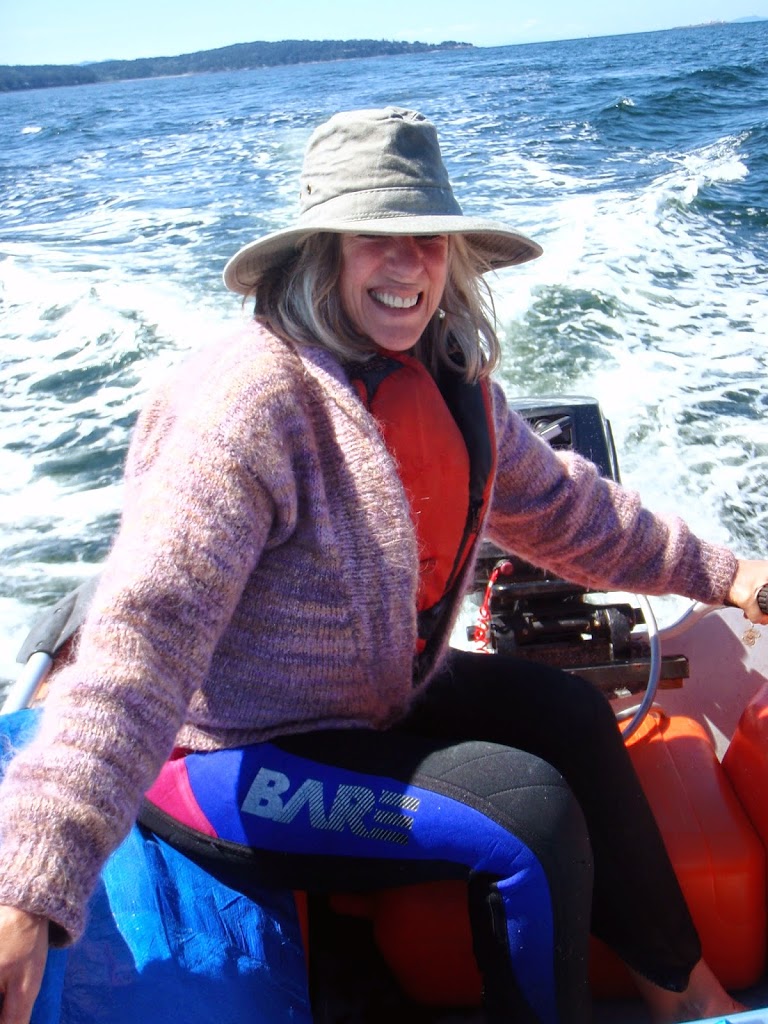 Help the Kelp
volunteer Nancy Laird
Michael was our able Captain as we navigated shallow waters amongst kelp…of course…avoiding rocks and other hazards on a bit of a rough day. Rough enough to be fun, but rough weather also makes it more difficult to spot the kelp, and more dangerous as we had to get close to shore and over reefs where the kelp beds are found.
Not only did I have a fantastic time, as pretty much any day on the water is a good day for me, but I learned a ton about kelp, and got to meet some really great people too. As if that wasn't enough, I got to drive the boat…and so did Nancy!
But most importantly, this is citizen science at its best. There was no baseline data on kelp beds around Gabriola Island before this mighty and determined little group of folks came along. And baseline data is critical since Help the Kelp not only monitors the kelp around Gabriola, but advocates for its protection from threats (such as climate change, reckless boaters, and log booms), and plants kelp too.
So this is it…what we know about bull kelp around here, and a chance for its recovery, is thanks to a group started by Ken Capon, who sadly passed away in 2012. What an amazing legacy he leaves behind…I only wish I got to meet him.