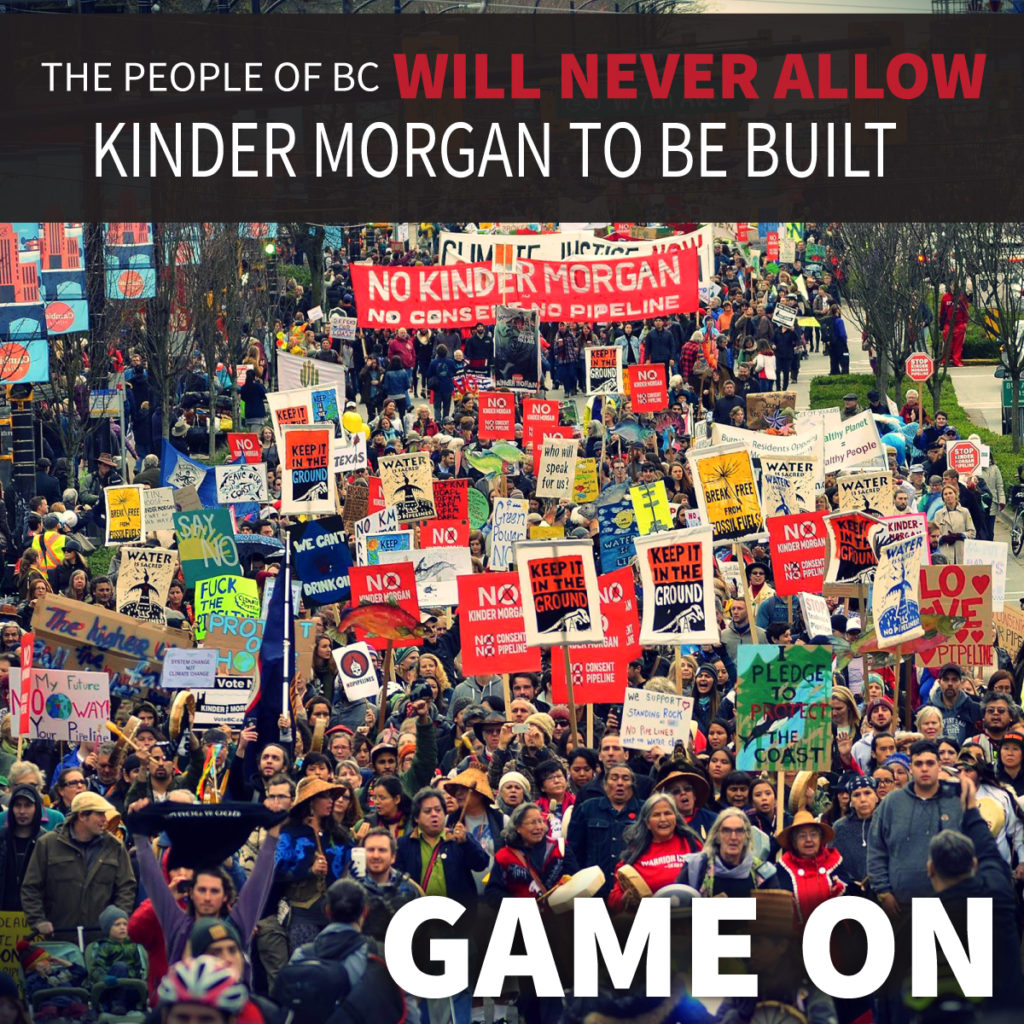 Our federal and provincial governments have failed to stand up for the people of BC.
We may have seen it coming, but that doesn't change how it makes us feel.
Betrayed. Heartbroken. Angry. Yes, all those things. But most of all, resolute.
The people of BC will never let this pipeline be built. We will not allow the Salish Sea – our home, and the home of the orcas – to become a fossil fuel superhighway.
In the courts, at the polls, and in the streets, we will fight to defend this place we love. We will fight for reconciliation. We will fight for a liveable climate.
And we will fight for the right to have a say in the kind of future we want to build.
Government permits are not the end of the road; they merely mark the start of the next phase of this long, long campaign. Enbridge Northern Gateway taught us that. The project was first proposed over a decade ago, and given federal approval two years ago – and now, North Coast communities are finally celebrating the end of their long fight.
Clayoquot Sound also taught us what happens when a government tries to force a decision on unwilling communities. This time, the flash point won't be on the isolated west coast, but in the middle of Canada's third-largest city. Already, 5,000 people have signed the Coast Protectors pledge to do whatever it takes to stop Kinder Morgan.
This pipeline shall not pass.
Here are 4 things you can do right now to make sure Kinder Morgan's shovels never hit the ground:
Thank you for everything you have done so far. Now it's time to take a deep breath, and gear up for the next chapter. Shoulder to shoulder with First Nations, Mayors, and communities across this province and beyond, we will fight to make sure Kinder Morgan is never built – and we will win.
Game on!