Our new federal government has been sending some mixed signals about what it plans to do about the Kinder Morgan pipeline review.
On the campaign trail, Prime Minister Trudeau promised to fix the broken pipeline review process, and redo the Kinder Morgan hearings.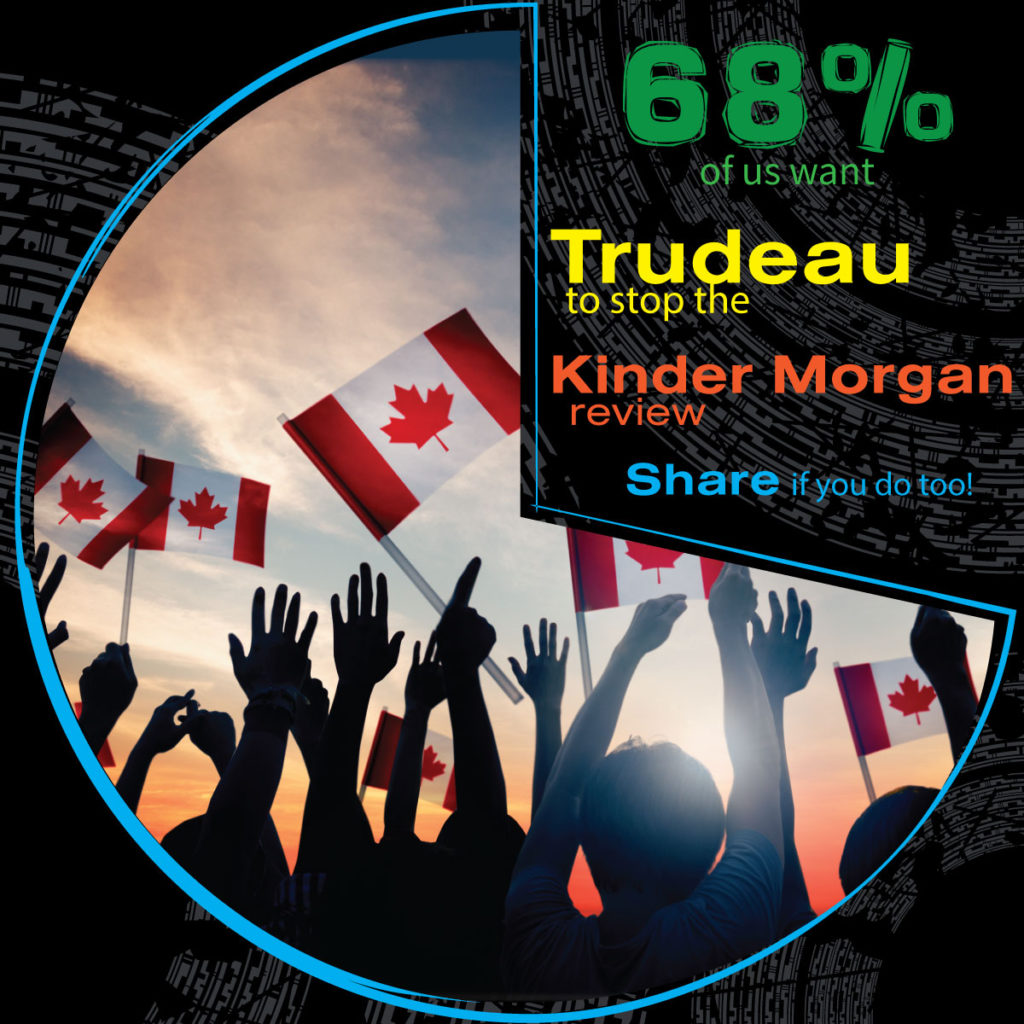 Now, on the one hand, Natural Resources Minister Jim Carr is saying that the project won't have to go back to square one – but on the other, Burnaby-South MP Terry Beech is standing by his election promise that Kinder Morgan will have to go through a new process.
So which is it, Mr. Trudeau? We'd all sure like to know. Call it an early Christmas present to British Columbians who have been fighting for a fair hearing on the Kinder Morgan pipeline for two years now.
The National Energy Board's review of the Kinder Morgan project has been rejected by First Nations, local governments, CEOs and citizens, and has been beset by scandal after scandal. Allowing the review to proceed without a climate test, and the decision to be made by the current NEB, stacked with the previous government's appointees, will never yield social license or certainty.
Alongside over 100 business, community, labour and environmental groups, GSA wrote to the Prime Minister, asking him to redo the Kinder Morgan review using a new process that includes a climate test, meaningful public participation, and the ability of Indigenous Peoples to exercise their decision-making authority.
It's what 68% of British Columbians expect the Prime Minister to do, according to a province-wide poll we released last week.
But with Kinder Morgan getting ready for oral hearings next week, followed by dozens of intervenors in January, time is running out.
Prime Minister Trudeau needs to step in now and restore our confidence by letting Kinder Morgan and the public know that this government won't approve anything under the current flawed process, and setting out a clear plan and timeline for how a credible review of the project will be achieved – before we get to the hearings in January.
That means Mr. Trudeau needs to hear how important this is to all of us, and there are three easy ways to do it:
Let's sing it all together now… Mr. Prime Minister, all we want for Christmas is a fair Kinder Morgan hearing!