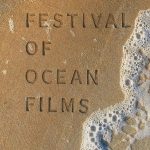 For more than 10 years, the Festival of Ocean Films has been helping to raise interest and awareness of the ocean not only as a place for positive recreation, but also of sustainable and responsible commerce, and an environment to be respected and protected, for future generations.
The Festival also supports our mission to protect and restore the marine environment and promote the sustainability of the Georgia Strait, its adjoining waters, and communities, and highlights the issues, personalities and the sports of our oceans. Our goal is to present a broad-based experience that will raise awareness of our relationship with the ocean while leaving our audience both inspired and motivated to protect the Canadian Arm of the Salish Sea.
In February 2023, the Festival will be a part of IMPAC5, a global forum that brings together ocean conservation professionals and high-level officials to inform, inspire and act on marine protected areas.