Festival of Ocean Films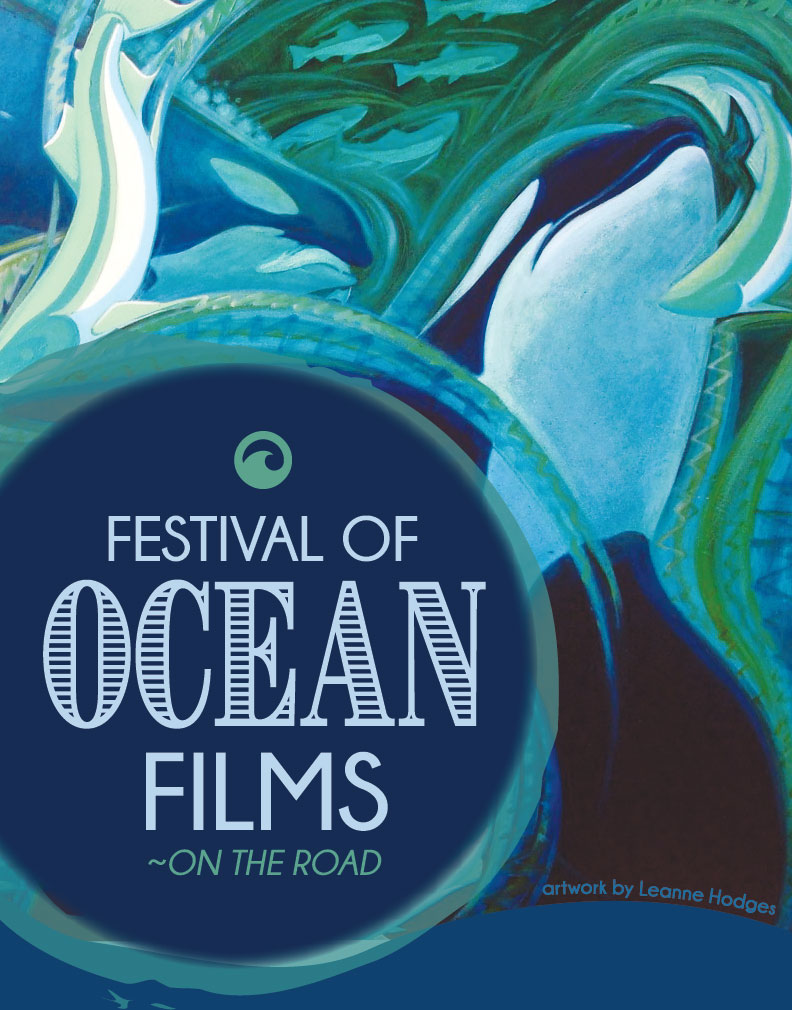 We are pleased to present the 9th annual Festival of Ocean Films! This year we're taking it On the Road, with screenings in:
Victoria
May 30, 2018
Capitol 6 Theatre, 805 Yates Street
7 pm
Tickets »
Pender Harbour
June 9, 2018 – in partnership with Ruby Lake Lagoon Society
Pender Harbour Music Society, 12956 Madeira Park Road
7 pm
Tickets »

Our feature film is Sea of Life from filmmaker, Julia Barnes. Winner of Emerging Filmmakers Ontario 150 Film Challenge Water Docs 2017 and Winner of Cinema Verde Film Festival 2017. Sea of Life takes audiences on a provocative journey, through the most stunning and threatened ecosystems on the planet and the rallying movement underway to save them.
We are also excited to showcase our feature short film, directed by Mark Leiren-Young, The Hundred Year Old Whale. This film, named Best Documentary for the Canadian Screenwriting Awards (2018), is a story of the world's longest-lived killer whale (J2 or Granny) who lived on the west coast waters for over a century.
---
VFOF is dedicated to protecting our environment for the next generations by raising interest and awareness of the ocean not only as a place for positive recreation, but also as a place of sustainable and responsible commerce, and a wilderness to be respected.
Net proceeds from the festival will continue to assist Georgia Strait Alliance in its mission to protect and restore the marine environment and promote the sustainability of the Georgia Strait, its adjoining water and communities.
---
Keep up to date by following updates on Facebook, Twitter and Instagram or search using the hashtag #VFOF.