Thank you to those who provided input.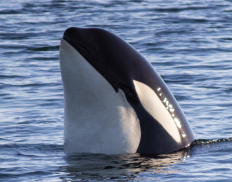 Southern Resident orcas are an integral part of the Salish Sea ecosystem and hold deep cultural significance for the region's communities.
The population is endangered and now numbers only 72 individuals because of a lack of food, underwater noise and marine contaminants.
The government of Canada introduced a broad suite of protection measures for Southern Residents in 2019. Though they were not all the measures we and our coalition partners recommended, they were a positive and strong step to giving Southern Residents better access to food and a quieter environment to be in. But as we know, the population has continued to decline which is why it's imperative that actions only be strengthened going into the 2020 season.
The two week public consultation on 2020 protection measures for endangered Southern Resident orcas closed on March 23.  We appreciate everyone who wrote letters in support of evidence-informed action.
---