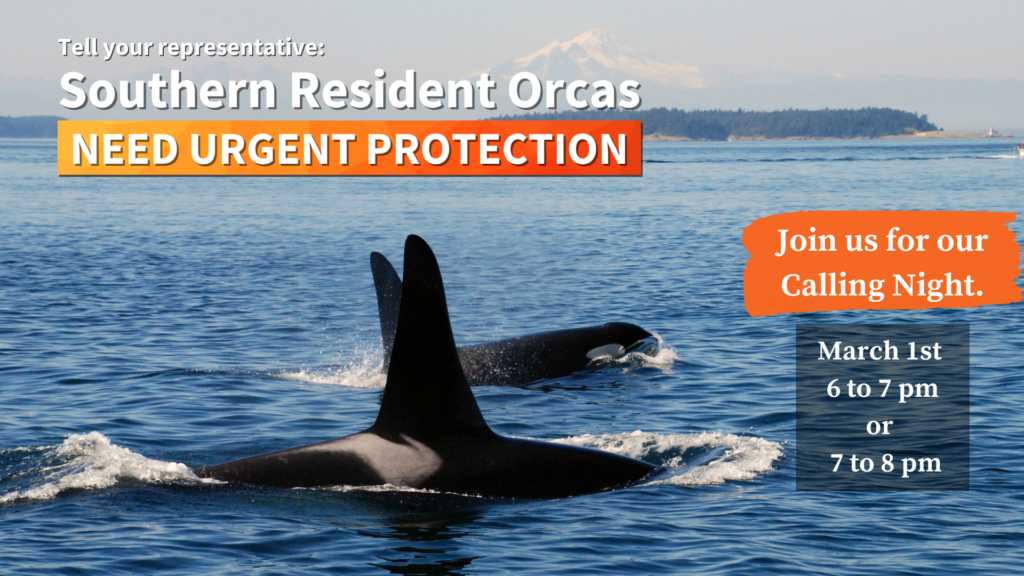 Thank you for taking action for Southern Resident orcas and sending a letter to the federal government demanding better protection for this species.
Southern Residents are in a state of emergency and we need to make sure we take every opportunity we have to advocate for them. That's why we are organizing a Calling Night to collectively call our local representatives asking them to strengthen their proposed 2022 protection measures for these orcas.
Join us, along with action takers like you that care about this species, so together we send a strong message to the Federal government to implement stronger than ever actions for the protection of these endangered orcas.
PS. All attendees will be entered to win some of our famous orca bars!
Please RSVP below.