Make your public comment today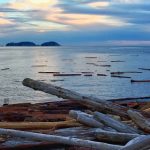 BC is reconsidering the project conditions it has placed on the Trans Mountain pipeline. Strong conditions that really protect our coast and communities will expose the true costs of an oil spill. But the BC reconsideration report fails to put in place these kinds of strong conditions, leaving the risk to our coast unaddressed. BC is passing the buck to the federal government, and not using its power to set clear, measurable, and enforceable rules for this risky project. We must make it clear to the BC Environmental Assessment Office that they can and must do more to defend this coast. 
The public comment period runs until March 1st. You can submit your comments here.
The following are topics to consider in your comment:
Settings standards
Indigenous Rights and Title
Shoreline protection
Health impacts
Spill recovery
Public engagement