Current oil spill response cannot keep BC's coast safe. The International Tanker Owners Pollution Federation estimates oil recovery for spills at sea at 10-15%, and Transport Canada says 5-15%. This is not an acceptable standard for the ecosystems, economies and communities we live in.
An oil spill in our local waters is a matter of 'when', not 'if': the Salish Sea has been identified as a high risk region for spills. Human error continues to be the leading cause of accidents.
BC is not ready for a large oil spill. The 2015 Marathassa fuel spill in Vancouver's harbour took place in a nearly best-case scenario, with relatively calm weather, ample spill monitoring resources and a spill response base nearby. It still took four and half hours to begin clean-up, and over 10 hours just to identify the source of the spill.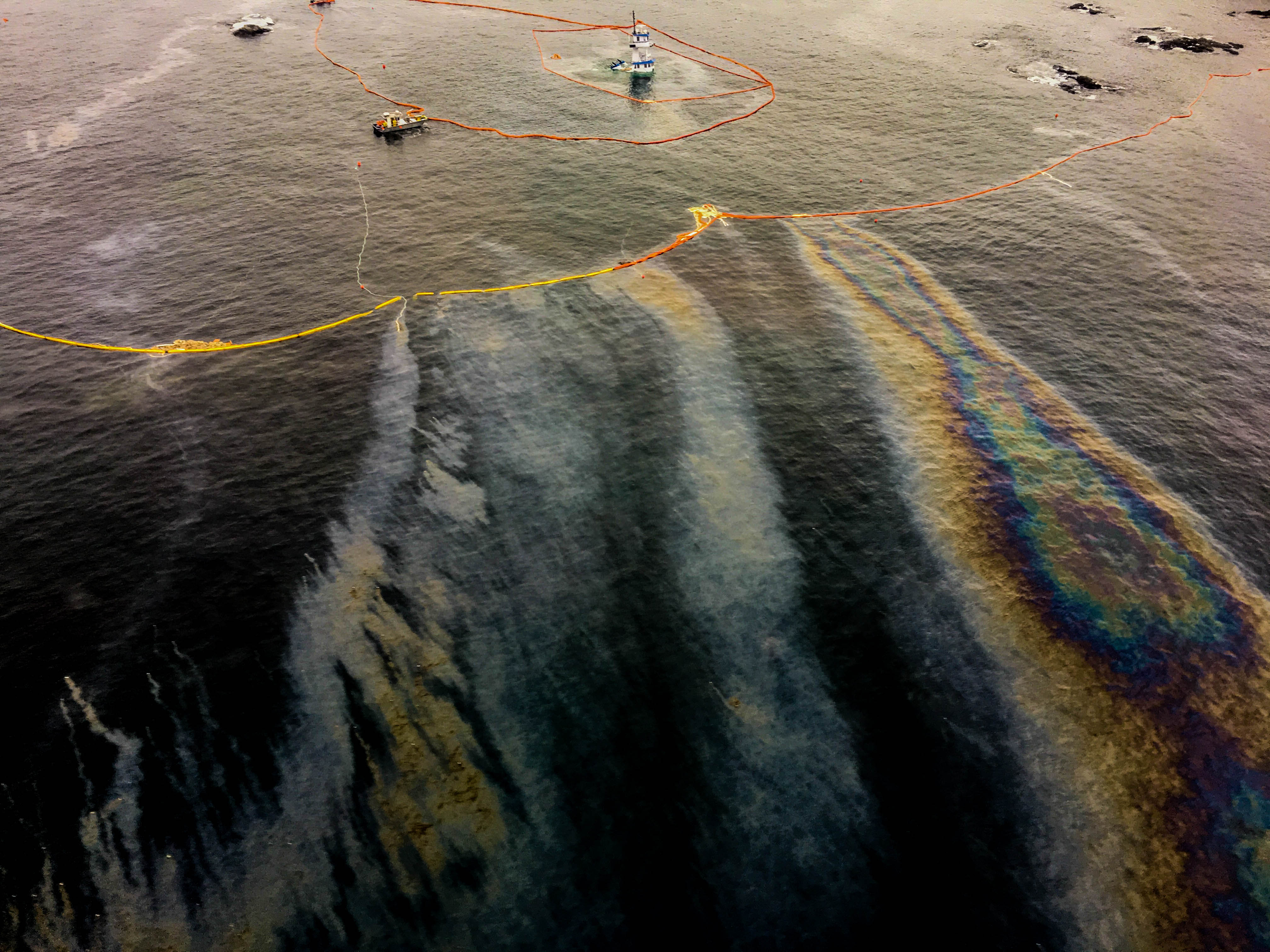 In October 2016, the Nathan E Stewart sunk near Bella Bella, spilling more than 100, 000 L of diesel and 2,000L of lubricant into the surrounding waters. The spill was caused by a sailor asleep at the wheel and a failure to use safety equipment. Spill response resources were inadequate and slow to mobilize, and containment booms were made useless by strong waves. A community that has relied on the sea since time immemorial has been changed in ways they are still trying to assess.
And we know that catastrophic incidents like the Exxon Valdez and Deepwater Horizon disasters have devastated ecosystems, coastal economies, and local communities for years.
We need to send a strong message to our government: to defend BC's coast, they need to hold oil movement to a high standard. We need to implement best practices from jurisdictions like Alaska and Washington State, and go further to have the highest standards of safety and response.
We've come up with five basic principles to form the basis for effective oil spill response for BC's coast – Click on any one principle to learn about our reasoning
---
Those with the most to lose from oil pollution must have a voice in decisions that put their livelihoods and communities at risk
The polluter must pay but cannot decide
Regulations must be based in the best independent science and analysis
Regulations must be transparent, comprehensive and compulsory
Shippers must be able to clean up what they move
---
These principles would result in a level of preparation far higher than current Canadian oil spill standards. The fossil fuel industry in Canada is used to a light touch when it comes to regulation, and it's not likely they will want to invest in the equipment, people, and time needed to reach a level of safety this high. But with enough public pressure, we can have the protection BC's coast deserves.
Our provincial, federal, and international commitments require us to phase out most fossil fuel use in the coming decades. It is critical that in this last mile of large-scale fossil fuel movement, the standards we have are high enough to protect BC's coast from a spill that could wound it for generations.
What you can do about it:
Talk to your friends, family, neighbours, community members, and anyone you know who may care remotely about oil spills
Check out our submission to the engagement process: Here
Get in touch with Anna about how to get your community organized to participate in this, and other campaigns to defend our coastal waters!