BC has a huge climate problem. 
Two years ago, Premier Horgan introduced BC's new climate plan, CleanBC, with a gap of 5.5 million tonnes of carbon emissions between what it was projected to do and BC's legally-binding 2030 emissions reduction target. Since then, that gap has been recalculated, and it's now between 7 and 11 million tonnes of carbon.  The Province doesn't have a climate plan that meets its legally binding emissions cap for 2030, and the hole keeps widening.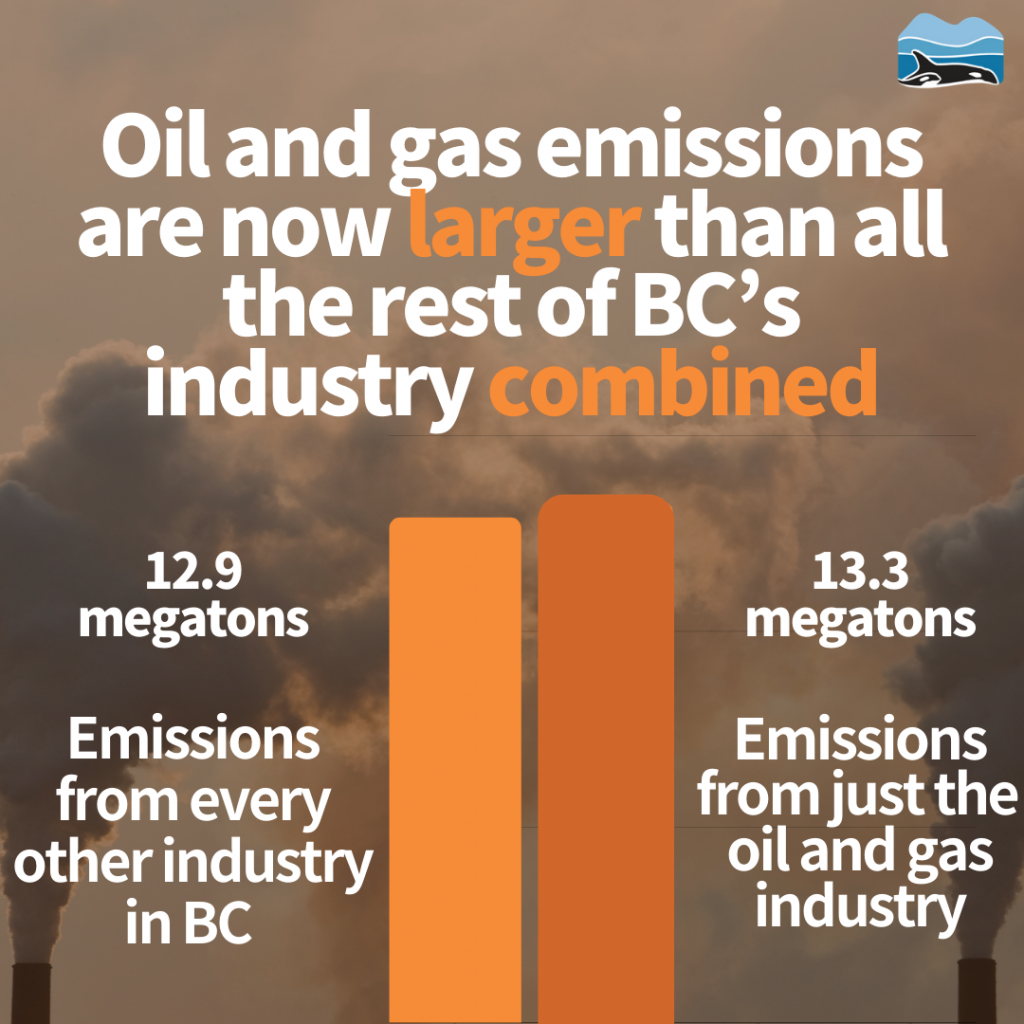 Governments in BC keep missing climate goals because of their support for LNG and fracking. Emissions from the oil and gas sector are now larger than the emissions of all other sectors of the BC economy combined, a huge footprint for a sector that employs less than 0.5% of BC workers. And the industry is growing because of public money: in 2019-20, the Province gave $998 million in subsidies to fracking companies, and the unbuilt LNG Canada export terminal received $5 billion in subsidies in 2018. Under Premier John Horgan's government, subsidies for fossil fuels are up 79% over the last year of former Premier Christy Clark. 
As long as we put billions of dollars into subsidizing fracking and LNG, our climate problem is only going to get worse. It's time for BC to stop supporting the industries that destabilize our climate, and start taking climate change seriously. We need to shift these billions in subsidies away from the sunset industry of fossil fuels, and create thousands of jobs building the green economy we need. From building retrofit programs to green energy projects, we can create thousands of jobs and make a green economy in BC. Write to Premier Horgan today.