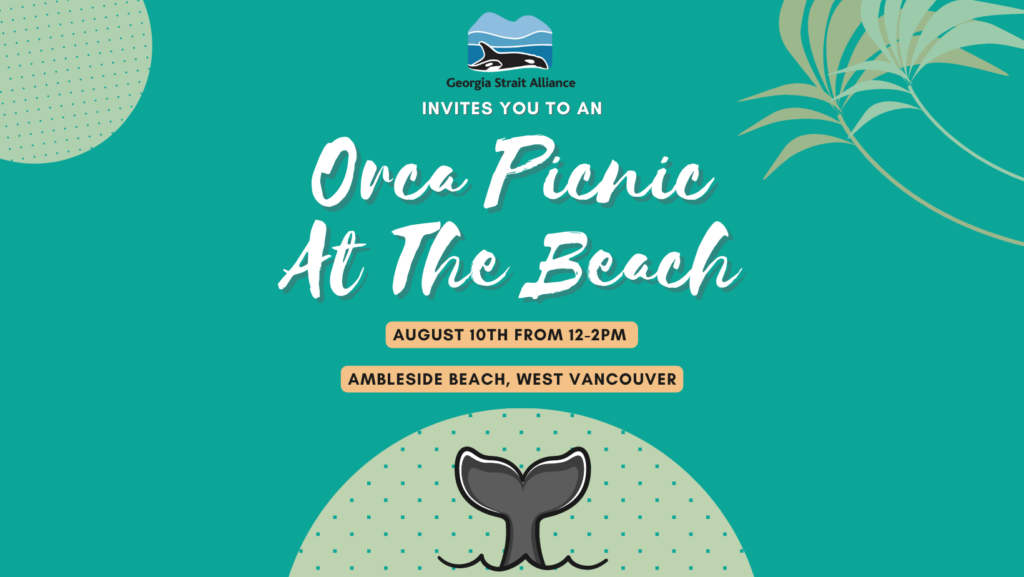 An orca picnic with GSA? Yes please! Come hang out with us at Ambleside Beach in West Vancouver! 🏖🐳🌞On this special occasion, we want to come together to celebrate the life of the newborn Southern Resident orca calves, J59 and K45!  This mid-afternoon picnic will also be a great chance to have some fun together and take a short walk on the beach with Lucero Gonzalez, our Biodiversity Campaigner, who will share the latest in our work to protect orcas and all other marine life in the Salish Sea.
While no formal registration is required, let us know if you can make it! We have been excited to get back out in person and connect with you all! We'll gather at the Ambleside Park Playground ⚽🎈 (Yes! This is a kid and family friendly event) We'll start the picnic from there, but if you're a little bit late, we'll have some signs that will make it easy for you to find and join us.
The Ambleside Artisan Farmers Market will also be close-by, so you'll have plenty of chances to gather some delicious snacks to join us. You can't miss this wonderful opportunity!
Date: August 10th 2022
Time: 12-2pm
Location: Meet at Ambleside Park Playground (map), West Vancouver