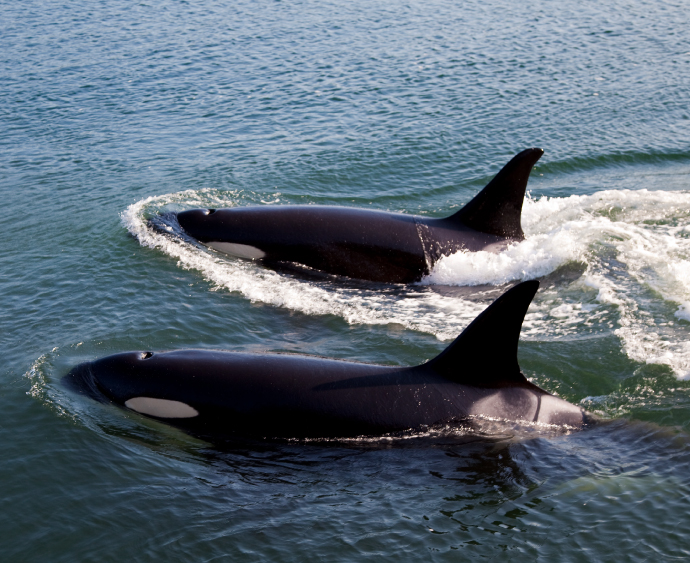 All gifts made this summer will be matched by the Orcas Can't Wait Fund
Southern resident orcas are in danger of becoming extinct within the next few decades if action is not taken to protect them. Their recovery hinges on our ability to pressure our governments to take meaningful action to tackle the threats to southern resident orcas, such as ensuring Chinook salmon are abundant, while reducing the impacts of noise and pollution.
Thanks to a group of generous donors, all donations made to Georgia Strait Alliance this summer will be matched dollar-for-dollar by the Orcas Can't Wait Fund to a maximum of $10,000!
Please take this opportunity to support our efforts to save southern residents by making a donation today. Every little bit raised makes a difference in our ability to stand up and give orcas a voice, so this important and endangered orca community has a future.
---
The form below may take a few moments to load. If you are having trouble viewing the form, try reloading the page or contact us at our Nanaimo office for further assistance.
---
US Residents: Donate on-line and receive a US tax receipt for your donation.
Membership in Georgia Strait Alliance is by donation. You may decline membership at any time.
For information on Other Ways to Give, please click here.