Vancouver's waterfront is the place where land, city, water and people have come together for thousands of years. It's the place we are all drawn to—to play on the water and beaches, to live near the shore, to work, to travel around, to protect and connect with nature and history.
Why the Waterfront Needs Our Attention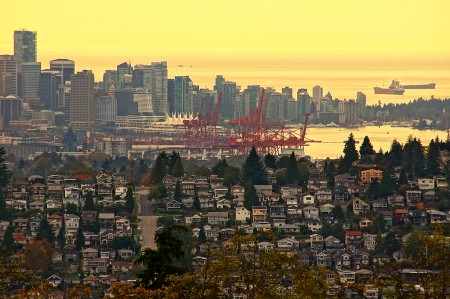 Our waterfront is under increasing pressure from urbanization, pollution, population and industrial growth as well as the effects of climate change. Parts of the shoreline—especially along the Fraser River—are changing rapidly as property values soar. And all along the waterfront, we are seeing the impact of habitat loss, fuel and untreated sewage entering the water, polluted stormwater run-off, and discharge of toxic chemicals.
As a result, conflicts are increasing between different uses of the waterfront: businesses whose work depends on access to the water, residential development, public access, space for recreation and protection of the environment and cultural history.
A Great Opportunity for a Blue City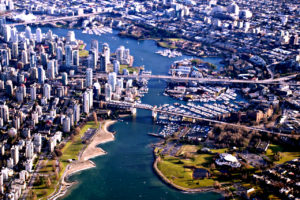 Building a waterfront for all is not solely about challenges. It presents a great opportunity. The waterfront wraps around almost the entire city, from Burrard Inlet to English Bay and along the Fraser River. As a natural connector, the shoreline has the potential to become a strong link for our community, economy and urban ecosystems.
Working together as a community toward innovative solutions can lead to a return to a healthier, more sustainable place to live and work. It can help us re-define Vancouver's relationship to the ocean and river, as a prospering and sustainable "blue" city.
---
Vancouver's Waterfront Is…
... A Place to Live and Play
... A Place to Work and Get Around
... And a Habitat We Share.