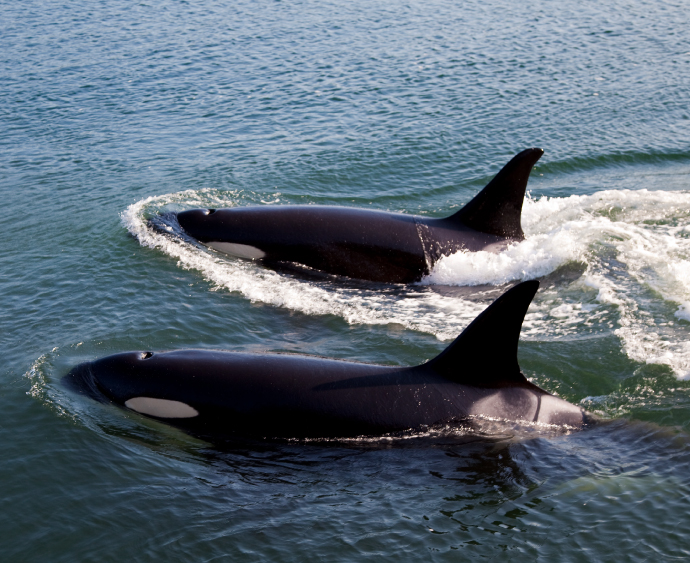 With only 76 southern resident killer whales remaining, the extinction of this magnificent species is almost certain unless we take decisive action right now to address the threats to the health of the orca and its habitat. Georgia Strait Alliance is pushing the government to implement priority actions for orca recovery, including those that would protect Chinook salmon, which make up 90% of the orca's diet.
Orcas Can't Wait
Every little bit raised makes a difference in our ability to stand up and give orcas a voice, so this important and endangered orca community has a future.
Thank you for your support!
---
The form below may take a few moments to load. If you are having trouble viewing the form, try reloading the page or contact us at our Nanaimo office for further assistance.
---
US Residents: Donate on-line and receive a US tax receipt for your donation.
Membership in Georgia Strait Alliance is by donation. You may decline membership at any time.
For information on Other Ways to Give, please click here.