Join our phone team to get environmental voters out to the polls and help elect leaders who will do everything in their power to stop Kinder Morgan.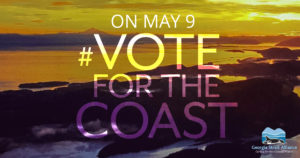 To help elect MLAs who will fight back against increasing tanker traffic, we need to make sure voters who care about protecting our coast get out to the polls on May 9. Research shows that the single best way to do that is to have real, live, one-on-one conversations with voters.
Join our Get Out the Vote phone team! All you need is an internet connection and a phone. We'll provide training and talking points, and connect you from your phone – wherever you are in BC – to voters we know care about environmental issues. This is not cold-calling or trying to persuade people to agree with you – it's simply about reminding them to vote.
---
Thank you for your support. This action is now closed.