Christianne Wilhelmson — Executive Director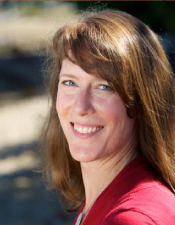 Christianne has been the Executive Director of the Georgia Strait Alliance (GSA) since 2010 after spending 6 years as the organization's Clean Air and Water Program Coordinator. She is an Ontario transplant who came to BC in 1995 to pursue a MSc in ecology at UBC and, like so many, stayed on after graduation. Past experience includes time as a lab technician and freelance science writer. Christianne leads Georgia Strait Alliance's government and media relations efforts, along with supporting GSA's strategic campaigns and programs. She has a deep passion for social change and connecting with people across sectors to build a better future for our communities. In her time off, she enjoys cycling and yoga – all prerequisites to being a Vancouverite – along with cooking/baking, kayaking, gardening and sailing with her husband. Christianne is the former President of the PuSh International Performing Arts Festival Board of Directors and a Founding Board Director and Vice-President of The Elbow Theatre Society. She is a 2018 nominee for the YWCA Women of Distinction – Metro Vancouver (Environmental Sustainability). She is an aunt to 7 amazing kids and godmother to 3 more.
---
Cathy Booler — Administrative/IT Director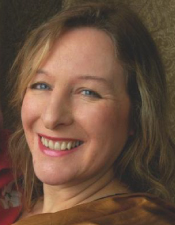 For over 25 years Cathy feels as if she's been weaving the components of GSA's technical and operational framework from the ground up.  Assisted in this, by many staff, board, volunteers and other experts over the years, she works to enact solutions to grow our organizational capacity, ensure that GSA's initiatives reach the right people and that our interactions with people and organizations are tracked and useful to help the organization learn and grow. Cathy has a BSc in Biology from Trent University and her passion lies in getting the word out about the need to change our behaviours and our societies for a better future.  During her time with GSA, Cathy has filled a variety of roles within the organization and continues to enjoy the dynamic aspects of charitable work. Cathy works from the Nanaimo office and loves living and working in Nanaimo.  In her spare time, her foremost passions are her amazing family, friends, community and getting out and enjoying the natural west coast.
---
Michelle Young — Financial Coordinator/Clean Marine BC Coordinator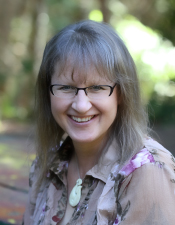 Michelle is a Chartered Professional Accountant with a Bachelor of Business Administration and Certificate in Liberal Arts from Simon Fraser University. Starting with GSA in 2007, she has held several positions, including Salmon Aquaculture Campaigner, and splits her time between her two current roles. She enjoys hiking with her dog Beazley, photography, and gardening, as well as getting out on, or in, the ocean by whatever means possible. Michelle has lived on four islands on BC's coast and has most recently settled in the Gulf Islands on Gabriola.
---
Cheryl Onciul — Development Manager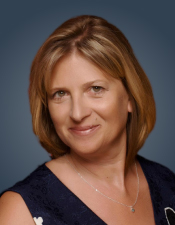 As Development Manager, Cheryl is a key member of the team charged with finding the financial resources GSA needs to protect the Strait of Georgia and increase the sustainability of our coastal communities. Cheryl has been a professional fundraiser for almost two decades, managing capital campaigns and annual programs for Amnesty International, Ecotrust Canada and several other international, national, and local charities. She has also worked in publishing and communications and holds a BA in English and Sociology. An active member of her community, Cheryl is committed to the health of our environment and to building strong, resilient communities. Cheryl enjoys traveling, running, and spending time with friends, along with exploring Vancouver Island and the Gulf Islands with her husband, two children and pup.
---
Rebecca Adams — Graphics & Web Development
Rebecca is our digital platform leader, and is the creative person behind all our online and hard copy publications, as well as our website. Rebecca has a long relationship with GSA, having developed and delivered our popular Toxic Smart program as well as a survey for the CRD and BC Environment on pesticide use in the early 2000s. She returned to GSA in 2010, helping us build online tools to better tell the stories of this beautiful part of the world and why we need to protect it.
---
Anita Noon — Member Services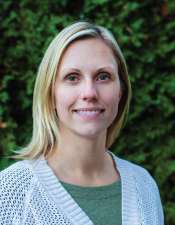 Anita joined the Nanaimo office where she works as a member services representative. In addition to being on the other end of the telephone for you, other GSA members and potential members, she'll be ensuring the office runs smoothly. Anita holds a BA in Economics and Global Studies from Vancouver Island University and has a background in customer service and finance. She's also an avid photographer, with a great passion for capturing the beauty of Strait of Georgia. Anita and her husband Jim live in Ladysmith, and together with their three daughters, they spend a lot of time in the nature surrounding the Strait of Georgia by boating and hiking.
---
Allison Murray — Communications Associate
While studying a Master's in Communications, Allison got her break as a newswire reporter – the first step in her decade-long career in the field of communications. Since then she's experienced nearly every angle of the communications spectrum, working as a public relations and marketing-communications practitioner at agencies in Vancouver and Miami, leading a national magazine as editor-in-chief, and working as a communications manager at the headquarters of a financial institution in Vancouver. In the past few years, Allison has also started to work with local non-profit organizations. Allison lives in East Vancouver with her husband, their toddler, and the family dog. She likes to go running, read, drink lots of coffee, and make regular visits to New Brighton Park as she's learned that toddlers and dogs do well in large, open spaces where they can't destroy anything.
murraycommunications [at] yahoo.com
---
Rachael Merrett — Species Protection Coordinator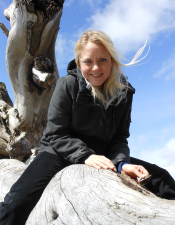 Rachael hails from the Saskatchewan prairies, having left the wheat fields for whales on the coast of British Columbia. She focused her post-secondary education on wildlife and fisheries conservation and marine science. Rachael has worked in the whale watching industry as a marine naturalist for nearly a decade, educating people from around the world about the unique species that live in the Salish Sea and why we need to protect this special area. She also has a background in fisheries monitoring having worked for Archipelago Marine Research. She really loves to be on the water in any capacity, whether that is a boat, kayak, paddleboard, or going snorkelling. Rachael is passionate about volunteering as a coordinator for the Global Ghost Gear Initiative, an international organization working on the issue of derelict fishing gear in all the world's oceans. 
---
Andrew Radzik — Energy Campaigner

Andrew has served as Outreach Director at the Wilderness Committee, Coordinator at Green Jobs BC, and has worked on winning campaigns in municipal, provincial and federal elections. He's been a part of numerous successful fights to stop private power projects and new coal mine development, and helped push good climate change policy at the provincial and municipal levels. He's a regular trainer and speaker on grassroots public engagement, structured public opinion canvassing, and campaign-oriented data analysis and visualization. Andrew has been in love with BC's coast since his first ferry ride as a child, and looks forward to using his experience and skills to stop the onslaught of fossil fuel projects threatening the Salish Sea. His hobbies include karaoke, basketball, and not getting enough sleep.
---
Anna Barford — Fossil Fuel Moratorium Community Organizer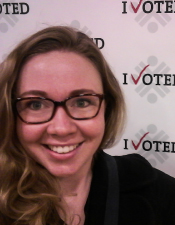 Anna started her environmental life out in the technocratic world – studying to be an environmental engineer then adding economic management and policy studies to a trip around the world. She came home for the winter of 2016 and started volunteering in people-powered campaigns to build community and take action to stop climate change by cutting it off at the source. Anna is always looking for new and established ways to engage, to build community capacity, and get organized together to win big in the ways that our planet needs us to. When not working for GSA – you can find her hiking, reading, swimming inefficiently, or getting enough sleep.
---
Alexandra Woodsworth — Energy Campaigner (on leave)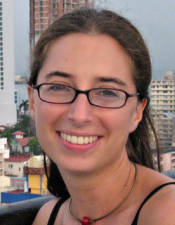 Alexandra holds a BA and MSc in Geography and a Ph.D. in Environmental Sciences and comes to GSA with 10 years of grassroots organizing on climate and energy issues under her belt. She has worked on high profile campaigns in the UK to stop airport expansion, the transition away from coal power, and reduce public transit fares. Born and raised in BC, she is excited to be back in her home province working to protect coastal waters, communities and the climate from the juggernaut of new fossil fuel export projects proposed for the shores of the Salish Sea. She leads GSA's Tankers and Spills program and is based in Vancouver.