John Cashore
John spent 15 years as the elected Member of the Legislative Assembly for Coquitlam-Maillardville, serving as Minister of Environment (1991-1993), Aboriginal Affairs (1993-1998), Labour (1997-1998), and as Parliamentary Secretary to the Premier (2000-2001). He introduced the "Zero AOX" pulp pollution regulation requiring pulp mills to completely eliminate their organochlorine discharges by the end of 2002, and has been a tireless advocate for the environment. Prior to entering politics, he worked as a United Church Minister, primarily in rural and Indigenous communities. John lives in Coquitlam and has a summer home on Cortes Island, where he enjoys hiking, fishing and canoeing. John served four years on Georgia Strait Alliance's Board of Directors before joining our Advisory Council in November 2005.
---
Dr. Larry Dill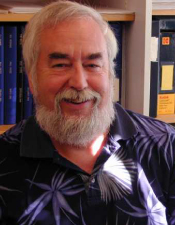 is a Professor Emeritus with the Department of Biological Sciences and Director of the Behavioural Ecology Research Group at Simon Fraser University. He grew up in Vancouver, and spent his summers at Halfmoon Bay, where he still has a waterfront cabin. This early connection to the Strait undoubtedly helped motivate his choice of career and his dedication to marine conservation issues. He is the author of well over 100 scientific papers, and was elected as a Fellow of the Royal Society of Canada for his work, which spans the animal kingdom from marine invertebrates to whales. His current research is geographically widespread, and ranges from work on the role of tiger sharks in a West Australian seagrass ecosystem, to the influence of sea lice on salmon behaviour and survival. Larry won the 2004 Ig Nobel prize in Biology for his work on herring gas emission.
---
Dr. Robert Elner
is a Scientist Emeritus with Environment Canada, Editor-in-Chief of the international journal Waterbirds and Adjunct Professor of Biology at SFU. In 1977 he started working for the federal government as a Research Scientist with Fisheries and Oceans, focusing on invertebrate fisheries and spending a year in Ottawa as a Senior Advisor. In 1991 he switched to migratory birds, becoming a Research Manager for the Canadian Wildlife Service. He received an Environment Canada Citation of Excellence for Teamwork, Partnership & Collaboration in recognition of his development of innovative partnerships with BC academic institutions. Author of nearly 200 scientific papers and scholarly articles on topics ranging from sea urchin behavior to the breeding success of thrushes, his current research is on sandpiper ecology. Recently, his international team discovered that Western Sandpipers in the Fraser River Estuary graze heavily on the biofilm layer of intertidal mudflats, a finding of critical conservation importance.
---
(Dr.) Chief Robert Joseph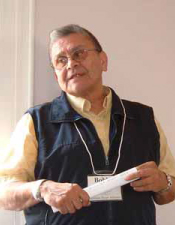 is a Hereditary Chief of the Gwa wa enuk First Nation who works as Special Advisor to Indian Residential School Resolution Canada, focusing on bringing reconciliation for aboriginals who suffered abuse and hardship through the residential school system (more info at http://www.irsss.ca/). Having entered that system as a six-year-old boy speaking only Kwa Kwala, his experience as a survivor has inspired and equipped him to take on these challenges. He has worked within several government agencies and has served as an advocate for aboriginal people in the Union of BC Indian Chiefs, Native Brotherhood of BC, First Nations Summit, Nuu-chah-nulth Tribal Council, Kwakiulth District Council, Musgamuagw Tribal Council and a number of Bands. He has been active in the campaign to remove netcage fish farms from his traditional territory and has helped develop strong working relationships between aboriginal and environmental groups. He is highly respected for his work to bridge the differences brought by intolerance and lack of understanding. In May 2003 he received an Honorary Doctorate of Laws Degree from the University of British Columbia.
---
Dr. Donald McQueen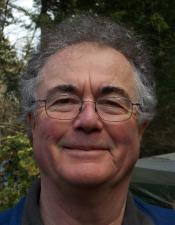 is an Emeritus Research Professor of Biology, York University and Adjunct Professor of Biological Sciences, Simon Fraser University. He grew up in West Vancouver, spending his formative years in small boats on the Sunshine Coast. After completing his PhD at UBC, Dr. McQueen joined the Faculty of York University, where he and his graduate students authored over 100 scientific papers on lake eutrophication, mercury contamination, aquatic food web structure, coastal lake fertilization and enhancement of juvenile sockeye. He and his partner returned to BC when he retired in 1991 and now live on Protection Island. Dr. McQueen continues to work with the Namgis First Nation, Okanagan Nation Alliance and DFO on a number of scientific issues regarding sockeye salmon and nursery lakes.
---
Suzanne Siemens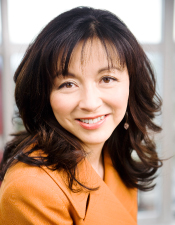 is a Chartered Accountant and the co-founder of Lunapads International, which manufactures and markets environmentally responsible personal care products for women. Prior to this, Suzanne worked as the Corporate Controller for BC Gas (now Terasen Gas). Suzanne served as a valued board member of GSA from 2002 to 2010. During her time as both Treasurer and chair of the Finance Committee, Suzanne helped helped GSA revise and update its financial tracking and reporting systems, improve budgeting processes, and develop new policies on finance-related issues. As a member of the Fundraising Committee, Suzanne worked closely with staff to build the GSA's Business Partners program and used her personal and professional networks to help the GSA secure major financial contributions and form business liaisons with socially responsible companies. In 2008 Suzanne was a recipient of the Institute of Chartered Accountants Community Service Award and a GSA Lifetime Membership award in recognition for her years of service to the community. Suzanne grew up in Victoria and lives in North Vancouver with her family. She enjoys hiking and running forest trails and paddling up Indian Arm.
---
Douglas White III, Kwulasultun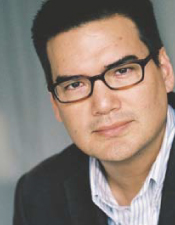 is a former Chief of the Snuneymuxw First Nation. He has a B.A. in First Nations Studies (with distinction) from Vancouver Island University and an LL.B. from the University of Victoria. A frequent lecturer at universities on legal issues regarding Aboriginal peoples, he is a practicing lawyer, having been an associate at Canada's leading Aboriginal law firm in Vancouver representing First Nations and Aboriginal organizations on a range of legal issues. Douglas White is a member of many boards and committees including; the Snuneymuxw First Nation Economic Development Corporation, the University of Victoria's School of Public Administration's Advisory Board, and a past executive member of the Indigenous Bar Association of Canada. Former Chief White was elected to the three member political executive of the First Nations Summit, the Summit Task Group, in June 2010 for a three year term.