Kristin Street — President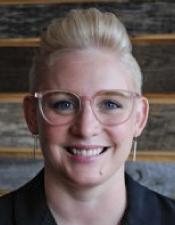 Kristin is a business operations specialist at Electronic Arts with a focus on strategic planning and project management. She has a degree in political science from Carleton University and over 10 years experience in strategic execution and operational optimization. She is passionate about politics and social responsibility and has been part of multiple campaigns focused on environmental justice, diversity and inclusion. Kristin was born and raised on Vancouver Island and has lived in both Ottawa and Calgary before making her way back to her favourite place in the world, the west coast of BC. In her downtime, she enjoys hiking, camping and being out on the ocean. She loves to try new things and is currently working on perfecting her sourdough baking and snowboarding skills.
---
Sheldon Fernandes — Treasurer

Sheldon is a Manager at Brightspot Climate in Vancouver and has focused the last decade of his career on sustainability and, more specifically, on climate issues. At work, his focus is on enabling strategic and efficient action on the ground to reduce emissions in the short term. He's worked with a wide set of individuals and organizations across Canada on environmental issues. Stakeholders include consulting firms, investment firms, educational institutions, oil and gas companies, all levels of government, NGOs, field researchers, filmmakers, and start-ups. Originally from Toronto, Sheldon moved to Vancouver to take advantage of the outdoor opportunities afforded by proximity to the mountains and the ocean, whether that's running, cycling, hiking, skiing, or surfing.
---
Angharad Davies

Angharad started her career in Human Resources (HR) 13 years ago, working in the public sector in the UK, her work focused on building strategies to improve efficiencies with people practices within local government. She then moved to Canada and worked in the private sector for a number of years before finding her home in not for profit. She has extensive experience in change management, developing HR strategies to align with and support organizational priorities, capacity building, total reward optimization and organization design. She's passionate about the field of HR and the impact that progressive practices and strategies can have on organizational culture and overall success. When she's not working, she enjoys being outdoors (rain or shine), hiking the local mountains, train running, walking and cycling, as long as its outside and preferably close to the ocean she's pretty happy.
---
Siobhan Powlowski
Siobhan is the Executive Director of Gordon Neighbourhood House, a non-profit organization dedicated to building healthy and just communities in Vancouver's downtown neighborhoods. She has previous experience working in a variety of non-profit organizations in the environmental and social service sectors. Siobhan grew up in the country of Vanuatu and is passionate about preserving a healthy Pacific for generations to come. When not behind a desk, Siobhan can usually be found birdwatching somewhere along the Georgia Strait.
---
Mairin Shields-Brown
Mairin is an Impact Strategy Consultant at Decade Impact, a boutique, womenowned impact consulting firm in Vancouver. She finds joy and excitement in her work as an advisor to purpose-driven organizations across North America looking to define, measure, manage, and communicate their social and environmental impact on the world. Her client work at Decade focuses on topics such as impact literacy and reporting, advocacy, and climate and social justice. With several years of experience in the sustainability consulting industry, Mairin is skilled in policy development, group facilitation, and team management. Her academic background is in Resource and Environmental Management at Simon Fraser University, and she hails originally from Vancouver Island. Outside of work hours, Mairin can be found running, biking, swimming, or enjoying time with family and friends in beautiful Vancouver.
---
Duncan Wlodarczak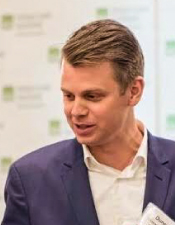 Duncan is the Chief of Staff to the President at the Onni Group of Companies. He holds a Masters Degree in Urban Studies and has previous experience in the non-profit and private sector, while also serving in a number of roles while working in politics. He is an active member of the Urban Land Institute (ULI), an education and research-based non-profit, focused on best practices in the sustainable use of land and excellence in city building. Duncan serves as Vice-Chair of ULI BC for his local district council, while also serving as a representative on multiple national ULI Committees. Duncan is active in the community, including serving on the Urban Studies Alumni Association Steering committee, supporting a number of local groups, and remains active in politics at the local, provincial, and federal level.