​It's time to celebrate​: GSA is 30​! Whether you are near or far, a long-time supporter or a new one, everyone is welcome at this special anniversary Soirée.
Join us on Thursday, November 19th at 7pm PST for a journey through the Strait of Georgia​:​ from the vibrant shorelines of Vancouver to the solitude of Desolation Sound, ​and ​from Victoria's Inner Harbour to the sandy beaches of the Gulf Islands. ​This is an evening full of fun and discovery of this special place​ that is​ home to majestic orcas, giant octopi, and wild Pacific salmon!
You'll hear from people who were ​integral to our success in the early days and those who ​are important partners today, along with a few special guests who are helping ​change the world beyond our shores. You will have the chance to give to the protection of this beautiful region and bid on exciting auction items—all from the comfort of your own home (no black tie required!)
Filled with inspiring stories, music, and amazing prizes in our virtual silent auction, this is an event you don't want to miss!
---

The virtual silent auction begins on November 9, and items will be added daily as we approach the 19th!
Prizes include: 
A Whistler Getaway package for 2

Autographed jerseys from the Canucks

Local fine wines and spirits

Jewelry, restaurant gift certificates, art, sustainable local products and much more!
View auction items & start bidding!
Thank you to all of our donors!
---

Presenting our emcee for the evening: Joanna Piros!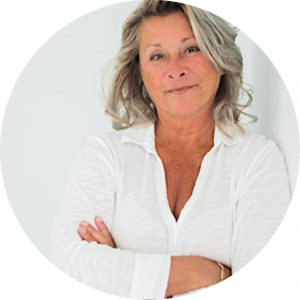 Joanna has worked as a reporter and on-air announcer in radio, as a reporter, producer and anchor in television news, and as an actor in comedy specials, and television programs such as The X-Files, Outer Limits, and Dr. Who, as well as in a variety of feature films and made-for-TV movies.
We are also pleased to say you will be enjoying musical interludes by talented local artists Laura and Pat from Carmanah, Desirée Dawson, Luke Wallace as well as special guest, Dan Mangan!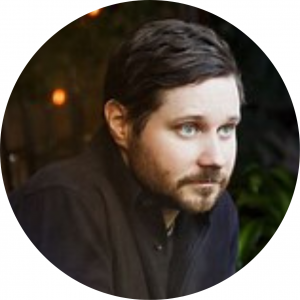 Dan Mangan
Dan Mangan is a two-time JUNO award winning & two-time Polaris Music Prize listed musician and songwriter. He lives in Vancouver, British Columbia, with his wife and two sons. He has released 5 studio LPs and toured extensively in North America, Europe and Australia. Dan also scored the feature film Hector And The Search For Happiness starring Simon Pegg as well as television shows for Netflix and AMC. In 2017, he co-founded Side Door, a community marketplace platform matching performers with spaces to create shows anywhere, including interactive ticketed online shows.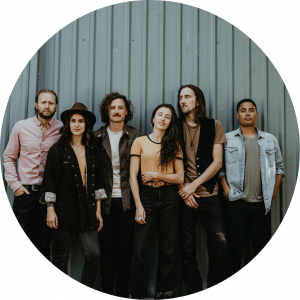 Carmanah
Like the rainforests from which their name derives, the steady beat of the west coast can be found within the sound of Carmanah. From muddy blues-funk to light soaring melodies, Carmanah creates music that curves and tumbles through valleys and over peaks guiding the listener on a celebratory sonic journey. As a collective, Carmanah share a reverence and respect for humanity and the earth. Woven into their music is contemporary comment on the current political climate, environmental issues and the human condition.
Desirée Dawson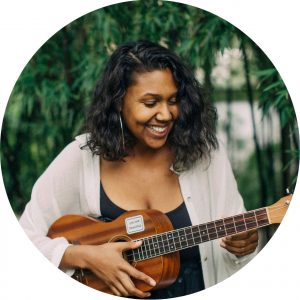 Desirée Dawson is a yoga teacher, recording artist, songwriter and producer from Vancouver BC. Desirée is very passionate about music's role in collective healing, by encouraging listeners to find a connection within themselves and the people and land around them. A CBC radio favorite, Desirée has been featured on numerous CBC programs, has her songs on regular rotation and won the CBC Searchlight contest in 2016. Her most recent single "All In" premiered on Billboard Pride and was featured in an episode of Wynonna Earp, August 2020. Fresh off of releasing her Wild Heart Live album in July, Desirée began working on new solo and collaborative records. Whether performing solo with her baritone Ukulele, in harmony with her band or leading sound healing workshops, Desirée's music is made to heal.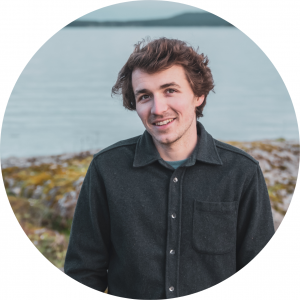 Luke Wallace
Luke Wallace embodies a new wave of politically charged folk music, writing the soundtrack for a movement of people rising up to meet the social and environmental challenges of our times. The new album "What on Earth", released in March 2020, is Luke Wallace's 5th album release. You can find Luke at folk festivals all over the West Coast or leading rally-sing-alongs at Canada's biggest Youth Climate Marches. Known for his catchy songwriting and inspiring musical delivery, Luke continues using his music to amp up and inspire the folks fighting for a better world.
Our Speakers lineup for the evening: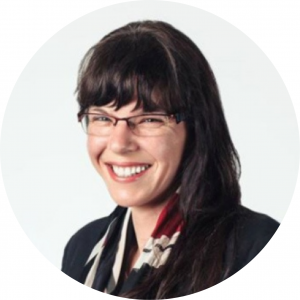 Andrea Reimer
Andrea is an Adjunct Professor of Practice at UBC's School of Public Policy and Global Affairs. Previously, she served three-terms as a Vancouver City Councillor from 2008 to 2018. During that time, she was heavily involved in the City's initiatives to be the Greenest City on earth and with the municipal framework for reconciliation with Indigenous peoples. When she was the executive director of the Western Canada Wilderness Committee, Andrea supported the creation of a carbon tax by the BC Provincial Government, which came into effect in 2008.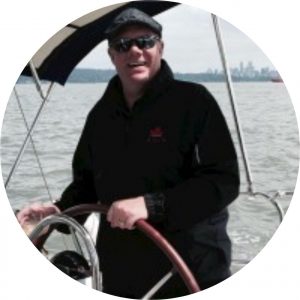 Bruce Hayne
Bruce is the Executive Director of Boating B.C. Prior to taking the helm at this provincial association for recreational boaters and marine businesses, he was a City of Surrey Councillor from 2011 to 2018, and was a candidate for the mayor of Surrey in 2018. Bruce is an accomplished business owner, with a background in marketing and advertising.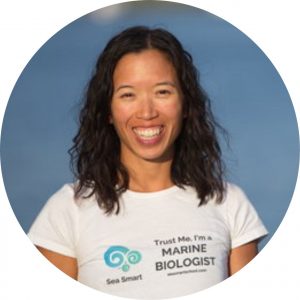 Elaine Leung
Dr. Elaine Leung, or Dr. E. as she's known to her students, is a marine biologist who founded Sea Smart to inspire and empower youth to love and protect oceans. Sea Smart educates through school programs, after school programs, and summer camps. As a researcher, Elaine's work focuses on threatened species. Elaine has also worked across the border with the U.S. National Marine Fisheries Service and the National Oceanic and Atmospheric Administration (NOAA).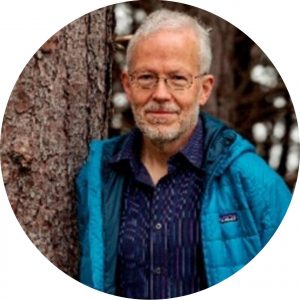 Erich Hoyt
Erich is an expert on whales and dolphins, marine protected areas and marine conservation, marine policy, whale watching and ecotourism. Currently, he is Research Fellow with Whale and Dolphin Conservation in the UK, where he created the Healthy Seas Program. Erich has spent much of his life on or near the sea, working with whales and dolphins and marine conservation. He is an award-winning author of more than 25 books and hundreds of magazine and science articles.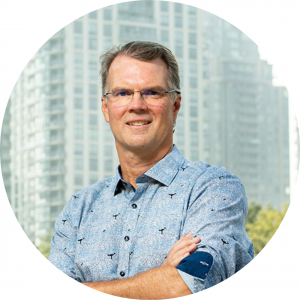 Fin Donnelly
Fin is the founder and Chair of the Rivershed Society of British Columbia and co-founder of the Fraser Watershed Initiative. From 1990 to 2000, he made 14 environmental marathon swims, covering more than 3,200 kilometres in BC's rivers, lakes and ocean, including swimming across the Strait of Georgia three times in support of GSA, to draw attention to the declining health of these water bodies and to and raise funds and encourage communities to engage in environmental advocacy. Fin served as a member of Coquitlam City Council from 2002-2009 and as Member of Parliament for Port Moody-Coquitlam and New Westminster-Coquitlam from 2009-2019. While in the House of Commons he founded the All-Party Oceans Caucus. In October 2020, Fin was elected to BC's provincial government as the Member of the Legislative Assembly for Coquitlam-Burke Mountain.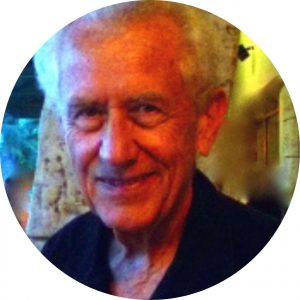 John Cashore
John was Coquitlam-Maillardville's Member of the Legislative Assembly for 15 years, serving as Minister of Environment (1991-1993), Aboriginal Affairs (1993-1998), Labour (1997-1998), and as Parliamentary Secretary to the Premier (2000-2001). He introduced the "Zero AOX" regulation, which required pulp mills to completely eliminate their organochlorine discharges in the early 2000s. Prior to politics, John worked as a United Church Minister, primarily in rural and Indigenous communities. John was on Georgia Strait Alliance's Board of Directors for four years before moving to its Advisory Council.
Margot Venton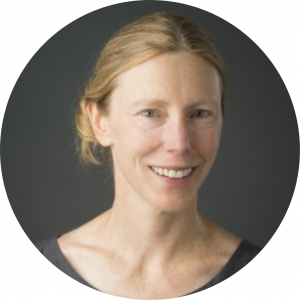 Margot is a staff lawyer at Ecojustice, having started there as a volunteer researcher on some of the organization's earliest cases while still in law school in the late 1990s. During her career at Ecojustice, Margot's work has included a vast array of issues from harlequin ducks to the oil sands to representing conservation organizations including Georgia Strait Alliance on B.C.'s at-risk orca populations. She also played a leading role in the creation of Ecojustice's national sewage report cards, a high profile report series that outlines the performance of Canadian cities in dealing with sewage waste. Her current work focuses on Canada's right to a healthy and ecologically balanced environment, including the release of Restoring the Balance – a report and toolkit for providing environmental rights to British Columbians.
Rebecca Schijns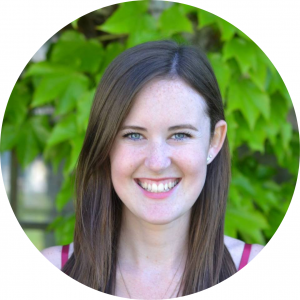 Rebecca is a budding marine ecologist from Ontario who grew up kayaking down the Port Credit River and diving shipwrecks in Lake Ontario. Rebecca completed her BSc degree at Queen's University with a major in Biology in 2017 and went on to assist with ecological and genetic research projects involving shark personality, movement networks, and conservation in the Bahamas. She recently completed her Masters in Fisheries and Oceans, under Dr. Daniel Pauly's supervision, focussing on assessing Canadian fisheries and providing managers with tools to secure marine resources for future generations. She currently works with the Sea Around Us research initiative to assess global marine fishing impacts. Rebecca is GSA's Lead Outreach Volunteer.
---
Tickets to this exciting event are by donation, and all of the proceeds will support GSA's work to protect the Salish Sea. With your donation, you will receive a link to the online event.