Rachel S. Forbes — President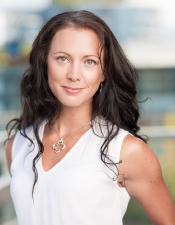 Rachel is the Executive Director of Grizzly Bear Foundation, a charity dedicated to grizzly bear welfare in Canada. Previously she was the principal of Sharp Six, an agency that provided capacity building services such as governance workshops and grant writing to community-driven organizations. Rachel's family has roots in commercial fishing and she was raised in a small community on the Sunshine Coast that is dependent upon the health and sustainability of the marine environment. She has over 15 years of experience working with different types of organizations, including serving as a board and committee member for various charities, non-profits, and corporations. Rachel has a bachelor of arts in geography and communications from Simon Fraser University. Her law degree from the University of Victoria focused on environmental and Aboriginal law, both of which she gained experience in while working with environmental law groups and a law firm that focuses on Aboriginal law. Rachel enjoys mountain biking and Olympic weightlifting. She lives in Strathcona with her handsome partner, their perfect furbaby, Muppet, and a non-fur baby arriving mid 2017.
---
Ken Coach — Vice-President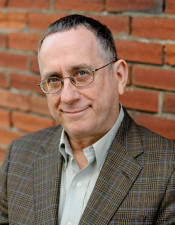 Ken is president of the communications firm Media Coach Inc. He is a Vancouver native whose first career as a journalist took him across North America before it brought him back home. He spent 20 years working in virtually all aspects of news and current affairs in print and broadcast journalism. After starting out as a reporter for a small Vancouver Island newspaper he worked his way up to senior news management positions at CBC and CTV National News. Ken then "switched sides" to become a media trainer, presentation coach and outrage manager. He has provided presentation and media training to corporate and academic leaders, politicians, celebrities and many not-for-profit organizations. Ken is skilled and experienced in messaging, communications strategy, issues management and media relations. He has developed effective strategies for contentious issues and crisis situations affecting a wide variety of clients.
---
Aaron Nabata — Treasurer
Aaron is assistant controller at SilverCrest Metals. He is a Chartered Professional Accountant, with public practice and industry experience that focuses on financial reporting and auditing and assurance. Aaron has taken the board position of Treasurer at Georgia Strait Alliance. He was born and raised on the West Coast, growing up on Vancouver's beaches. He loves to cycle, hike, consume political news and read non-fiction.
---
Kathy Fletcher — Secretary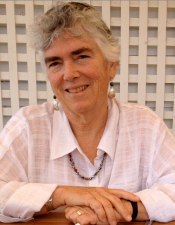 Kathy founded and was for 20 years executive director of People For Puget Sound, a citizens' organization formed to protect and restore the southern portion of our Salish Sea—a role that saw her working closely with GSA over many years. She retired in 2011. Kathy lives in Seattle and has a second home in Vancouver. She has a long-standing connection with BC and passion for our marine waters: for decades she has spent much of her time at her family's cabin in Desolation Sound and sailed the waters of Georgia Strait and beyond. Prior to People for Puget Sound Kathy chaired Washington State's Puget Sound Water Quality Authority, served on the White House Staff, handling environmental and natural resource issues, has taught environmental policy and non-profit management at the University of Washington, worked for the Environmental Defense Fund and other environmental organizations, and headed up environmental, energy conservation and other programs at Seattle City Light, along with serving on many non-profit organization boards. Among her many honours, Kathy has been named a "Hero of the Seas" by the Blue Frontier Campaign, and has received a lifetime achievement award from Restore America's Estuaries.
---
Lesli Boldt
Lesli is president of Boldt Communications. She has over 20 years experience in marketing communications and community relations, and over a decade of experience in consulting, with clients in the public, private and not-for-profit sectors. Lesli founded Boldt Communications in 2001, and has also taken time to manage the City of Vancouver's 2010 Winter Games-related communications, and to direct marketing and communications for Vancouver Public Library. Before founding Boldt, she worked in public affairs at Vancity Credit Union, and held several progressive communications positions with the B.C. government between 1992 and 2001. She lives in Vancouver, B.C.
---
Marisa Cruickshank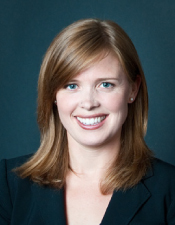 Marisa is an associate at Lidstone & Company, a law firm in Vancouver that primarily acts for municipalities and regional districts around the province. She has particular expertise advising clients in relation to freedom of information, labour, employment and human rights, land use and environmental law matters. Marisa completed her undergraduate degree at the University of British Columbia and her law degree at the University of Victoria, where she was actively involved with the Environmental Law Centre and the Legal Information Clinic. Outside of her law life, Marisa has worked at a language development lab at UBC, taught English in Korea, and worked with a group of Vancouver cyclists to bring more cycling-inspired community events to the city. Marisa is a third-generation Vancouverite and is still proud to call Vancouver home. She enjoys hiking, camping, and hanging out at the beautiful beaches around the Georgia Strait with her husband and two son
---
Duncan Wlodarczak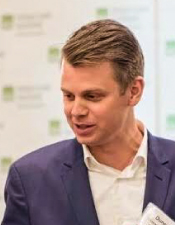 Duncan is the Chief of Staff to the President at the Onni Group of Companies. He holds a Masters Degree in Urban Studies and has previous experience in the non-profit and private sector, while also serving in a number of roles while working in politics. He is an active member of the Urban Land Institute (ULI), an education and research-based non-profit, focused on best practices in the sustainable use of land and excellence in city building. Duncan serves as Vice-Chair of ULI BC for his local district council, while also serving as a representative on multiple national ULI Committees. Duncan is active in the community, including serving on the Urban Studies Alumni Association Steering committee, supporting a number of local groups, and remains active in politics at the local, provincial, and federal level.