Rachel S. Forbes — President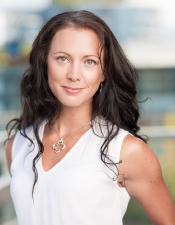 Rachel is the principal of Sharp Six Services, an agency that provides capacity building services such as grant writing, proposal development and meeting coordination services to community-based businesses and not for profits. Rachel's family has roots in commercial fishing and she was raised in a small community on the Sunshine Coast that is dependent upon the health and sustainability of the marine environment. She has over 15 years of experience working with different types of organizations, including serving as a board and committee member for various charities, not for profits and corporations. Rachel has a bachelor of arts in geography and communications from Simon Fraser University and a certificate in urban studies. Her law degree from the University of Victoria focused on environmental and Aboriginal law, both of which she gained experience in while working with legal environmental NGOs and a law firm that focuses on Aboriginal law. Rachel also spent two years working for various local governments in BC doing environmental, land use, and First Nations relations work. She has worked in sustainable community planning, in particular with the UniverCity project at SFU, and is currently a non-corporate member of the Planning Institute of British Columbia and a director of the Whistler Centre for Sustainability.
---
 Kathy Fletcher — Secretary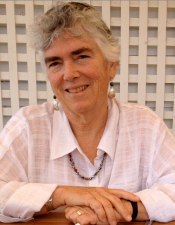 Kathy founded and was for 20 years executive director of People For Puget Sound, a citizens' organization formed to protect and restore the southern portion of our Salish Sea—a role that saw her working closely with GSA over many years. She retired in 2011. Kathy lives in Seattle and has a second home in Vancouver. She has a long-standing connection with BC and passion for our marine waters: for decades she has spent much of her time at her family's cabin in Desolation Sound and sailed the waters of Georgia Strait and beyond. Prior to People for Puget Sound Kathy chaired Washington State's Puget Sound Water Quality Authority, served on the White House Staff, handling environmental and natural resource issues, has taught environmental policy and non-profit management at the University of Washington, worked for the Environmental Defense Fund and other environmental organizations, and headed up environmental, energy conservation and other programs at Seattle City Light, along with serving on many non-profit organization boards. Among her many honours, Kathy has been named a "Hero of the Seas" by the Blue Frontier Campaign, and has received a lifetime achievement award from Restore America's Estuaries.
---
Lesli Boldt
Lesli is president of Boldt Communications. She has over 20 years experience in marketing communications and community relations, and over a decade of experience in consulting, with clients in the public, private and not-for-profit sectors. Lesli founded Boldt Communications in 2001, and has also taken time to manage the City of Vancouver's 2010 Winter Games-related communications, and to direct marketing and communications for Vancouver Public Library. Before founding Boldt, she worked in public affairs at Vancity Credit Union, and held several progressive communications positions with the B.C. government between 1992 and 2001. She lives in Vancouver, B.C.
---
Karen Cooling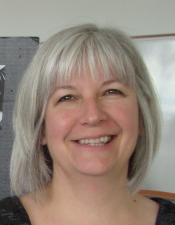 Karen has recently retired from the Communications, Energy and Paperworkers Union of Canada. She was invited to participate on the steering committee of Vancouver's Greenest City Action Team in 2009 and also represents CEP on the Climate Justice Project of the Canadian Centre for Policy Alternatives. Karen is the labour representative on the Board of National Institute for Disability Management and Rehabilitation as well as the Pacific Coast University. Karen is a past President of Dogwood Initiative as well as having spent 3 years as the Chair of SCOE, the provincial NDP's Standing Committee on the Environment for an Ecologically and Economically Sustainable Future. Karen has more than 30 years of labour and community activism. She and her partner Wally have 2 adult daughters and one grandson and live in Saltair, BC.
---
Ken Coach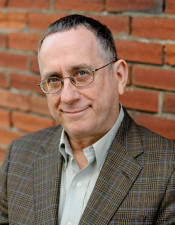 Ken is president of the communications firm Media Coach Inc. He is a Vancouver native whose first career as a journalist took him across North America before it brought him back home. He spent 20 years working in virtually all aspects of news and current affairs in print and broadcast journalism. After starting out as a reporter for a small Vancouver Island newspaper he worked his way up to senior news management positions at CBC and CTV National News. Ken then "switched sides" to become a media trainer, presentation coach and outrage manager. He has provided presentation and media training to corporate and academic leaders, politicians, celebrities and many not-for-profit organizations. Ken is skilled and experienced in messaging, communications strategy, issues management and media relations. He has developed effective strategies for contentious issues and crisis situations affecting a wide variety of clients.
---
Kate Storey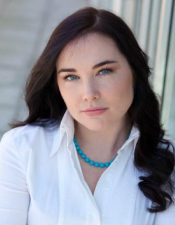 Kate's involvement on the board of the Georgia Strait Alliance stems from her love of sailing and the ocean. Kate works at Renewal Funds, a Vancouver based, social venture capital fund focused on investing capital in early-growth stage companies that deliver strong social, environmental and financial performance. Renewal Funds focuses on underfunded sectors of organic and natural food, green products and environmental innovation; sectors critical to a sustainable economy where we can support meaningful shifts in consumer behaviour. Prior to Renewal Funds, Kate worked for a large Canadian investment bank in the equity and debt capital markets, the Department of Fisheries and Oceans and Environment Canada. Kate is also passionate about supporting female executive leadership as well as women's' basic rights and sits on an advisory committee for the Aboriginal Mother Centre in Vancouver's Downtown East Side. She holds an MBA (Finance) from Dalhousie University, a B.Sc. (Honours, Biology) from Mount Allison University and a Certificate in Carbon Finance from the University of Toronto.
---
Marisa Cruickshank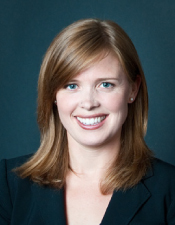 Marisa is an associate at Lidstone & Company, a law firm in Vancouver that primarily acts for municipalities and regional districts around the province. She has particular expertise advising clients in relation to freedom of information, labour, employment and human rights, land use and environmental law matters. Marisa completed her undergraduate degree at the University of British Columbia and her law degree at the University of Victoria, where she was actively involved with the Environmental Law Centre and the Legal Information Clinic. Outside of her law life, Marisa has worked at a language development lab at UBC, taught English in Korea, and worked with a group of Vancouver cyclists to bring more cycling-inspired community events to the city. Marisa is a third-generation Vancouverite and is still proud to call Vancouver home. She enjoys hiking, camping, and hanging out at the beautiful beaches around the Georgia Strait with her husband and two sons.
---
Paula Brent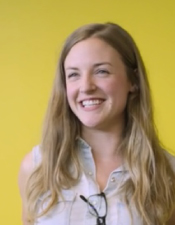 Paula is the Finance Coordinator at Mountain Equipment Co-op, and shares MEC's passion for getting Canadians active and outside. She joins our Board with a desire to inspire youth to engage with GSA's programs and to become advocates for environmental protection of the Strait. With a degree in Media & Public Interest from Western University, as well as practical experience in both professional and volunteer-based communications and event planning, she is excited to help facilitate community events and fundraisers and to create new outreach opportunities for GSA.
Advancing the principle 'connect to protect,' she believes that enabling and inspiring people to sail, fish, paddle, swim, and play in the Georgia Strait will be critical to saving it. She is passionate about using creative, grassroots strategies to bring people together—both online and in person—to discuss the issues, share their passion, and ultimately celebrate the Strait!
---
 David Lane
David brings two decades of experience in the field of non-profit environmental research and management to the Board. He worked for over twenty years at the T. Buck Suzuki Environmental Foundation, starting as Research Director, and later becoming the Executive Director. During that time, he also served as Environment Director for the United Fishermen and Allied Workers Union. In both capacities, David spearheaded environmental campaigns related to fish habitat protection on issues that included poor logging practices, pulp mill pollution, sewage and industrial pollution, hydroelectric developments, agriculture, aquaculture, and urbanization. David was also the editor of The Fisherman, an award-winning fishing industry newspaper that focused on important issues to commercial fishermen and fish plant workers. He has also worked in research, policy analysis and advocacy on social issues such as housing, poverty, and worker health. David is an avid hiker, tennis player and he is the keyboard player for the Left Coast Labour Chorus. He lives in North Vancouver.