Kathy Fletcher — President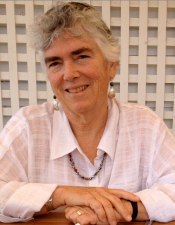 Kathy founded and was for 20 years executive director of People For Puget Sound, a citizens' organization formed to protect and restore the southern portion of our Salish Sea—a role that saw her working closely with GSA over many years. Kathy now lives in Vancouver and spends much of her time in Desolation Sound, where her family owns a small oyster farm. She and her husband Ken love to cruise the marine waters of BC, and can be found in Whistler during the ski season. Prior to People for Puget Sound Kathy chaired Washington State's Puget Sound Water Quality Authority, served on President Jimmy Carter's Staff, handling environmental and natural resource issues, taught environmental policy and non-profit management at the University of Washington, worked for the Environmental Defense Fund and other environmental organizations, and headed up environmental, energy conservation and other programs at Seattle City Light, along with serving on many non-profit organization boards. Among her many honours, Kathy has been named a "Hero of the Seas" by the Blue Frontier Campaign, and has received a lifetime achievement award from Restore America's Estuaries.
---
Kristin Street — Vice-President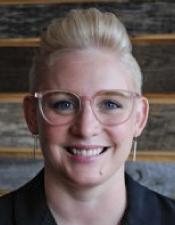 Kristin is a business operations specialist at Electronic Arts with a focus on strategic planning and project management. She has a degree in political science from Carleton University and over 10 years experience in strategic execution and operational optimization. She is passionate about politics and social responsibility and has been part of multiple campaigns focused on environmental justice, diversity and inclusion.
She was born and raised on Vancouver Island and has lived in both Ottawa and Calgary before making her way back to her favourite place in the world, the west coast of BC. In her downtime, she enjoys hiking, camping and being out on the ocean. She loves to try new things and is currently working on perfecting her sourdough baking and snowboarding skills.
---
Sheldon Fernandes — Treasurer

Sheldon is a Manager at Brightspot Climate in Vancouver and has focused the last decade of his career on sustainability and, more specifically, on climate issues. At work, his focus is on enabling strategic and efficient action on the ground to reduce emissions in the short term. He's worked with a wide set of individuals and organizations across Canada on environmental issues. Stakeholders include consulting firms, investment firms, educational institutions, oil and gas companies, all levels of government, NGOs, field researchers, filmmakers, and start-ups.
Originally from Toronto, Sheldon moved to Vancouver to take advantage of the outdoor opportunities afforded by proximity to the mountains and the ocean, whether that's running, cycling, hiking, skiing, or surfing.
---
Charlotte Fox — Secretary

Charlotte works at Vancouver Foundation as the Business Systems Analyst, with one foot in IT and the other in Donor Services. She co-founded the organization's Green Team in 2013 and spearheaded a composting program for the entire office building. She also volunteered on the Association of Fundraising Professionals' Professional Development Committee from 2018-2020. Charlotte is a Calgarian-turned-Vancouverite who has always been an ocean girl at heart, and maintains a passion for all things zero waste. Her interests and skills are unexpected and wide-ranging, and include knitting, driving on racetracks, and baking a mean sticky toffee pudding. She's an avid reader and a slow collector of tattoos. Charlotte enjoys a peaty single malt nearly as much as environmental conservation.
---
Lesli Boldt — Past President (ex officio)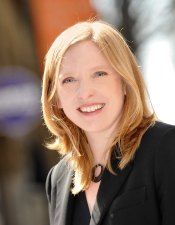 Lesli is president of Boldt Communications. She has over 25 years experience in marketing communications and community relations, and over a decade of experience in consulting, with clients in the public, private and not-for-profit sectors. Lesli founded Boldt Communications in 2001, and has also taken time to manage the City of Vancouver's 2010 Winter Games-related communications, and to direct marketing and communications for Vancouver Public Library. Before founding Boldt, she worked in public affairs at Vancity Credit Union, and held several progressive communications positions with the B.C. government between 1992 and 2001. When she's not working, you can find her running on trails, taking French and Spanish lessons, riding her bike, taking long walks, or sipping wine and talking politics with friends. She also dreams of one day fronting her own band. Lesli divides her time between Victoria and Vancouver, B.C.
---
Ken Coach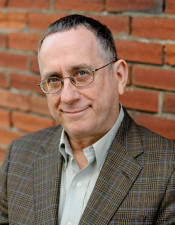 Ken is president of the communications firm Media Coach Inc. He is a Vancouver native whose first career as a journalist took him across North America before it brought him back home. He spent 20 years working in virtually all aspects of news and current affairs in print and broadcast journalism. After starting out as a reporter for a small Vancouver Island newspaper he worked his way up to senior news management positions at CBC and CTV National News. Ken then "switched sides" to become a media trainer, presentation coach and outrage manager. He has provided presentation and media training to corporate and academic leaders, politicians, celebrities and many not-for-profit organizations. Ken is skilled and experienced in messaging, communications strategy, issues management and media relations. He has developed effective strategies for contentious issues and crisis situations affecting a wide variety of clients.
---
Angharad Davies

Angharad started her career in Human Resources (HR) 13 years ago, working in the public sector in the UK, her work focused on building strategies to improve efficiencies with people practices within local government. She then moved to Canada and worked in the private sector for a number of years before finding her home in not for profit. She has extensive experience in change management, developing HR strategies to align with and support organizational priorities, capacity building, total reward optimization and organization design. She's passionate about the field of HR and the impact that progressive practices and strategies can have on organizational culture and overall success.
When she's not working, she enjoys being outdoors (rain or shine), hiking the local mountains, train running, walking and cycling, as long as its outside and preferably close to the ocean she's pretty happy.
---
Christopher Hakes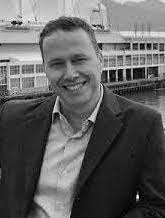 Christopher is a climate change professional adept in strategic partnerships, communication, and program development. He works as the business development lead with Climate Smart. He is also a consultant with the Blockchain for Climate Foundation. Previously, he was Director of Programs and Strategic Partnerships with the GLOBE Series, North America's largest conference series on business and the environment, and he was Director of Client Services and Business Development at NatureBank, which specializes in advisory, technology and impact project investment services that create value and enhance sustainable commodities and ecological assets while managing climate change risk and maximizing long-term investment in nature.
Christopher is a member of Earth Rangers' Advisory Council, and a former member of the CSA Technical Committee on Climate Change, and a Director-at-Large for the Oiled Wildlife Society of British Columbia. He holds an MSc in international development and climate change.
---
Stephanie Schiffmacher

Stephanie is a human resources professional at Nature's Path Foods where she works with employees across North America. After studying business with a specialization in human resources, Steph found a perfect working environment in an area of personal interest- the organic food industry. Her work focuses on employee engagement, international recruitment, and human resources process improvement. Growing up on the west coast, Stephanie has been fortunate to live near and enjoy the coastal waterways.
With her downtime, Stephanie enjoys travelling, discovering new cities, new foods, and especially new pastries, always has a book or two on the go, and loves walking and exploring Vancouver neighbourhoods.
---
Maya Stano
Maya is a Vancouver-based lawyer who practises natural resource, environmental and Indigenous law. She holds law degrees from the University of British Columbia and the University of Ottawa. Maya is also trained and has worked as a professional geological engineer. Currently, Maya also provides policy and technical advice to Rivers Without Borders, a nonprofit with both Canadian and U.S. member organizations. In her spare time, she enjoys spending time on the mountains and in the water and exploring new areas, and  she's passionate about helping people reduce their dependence on single-use plastics.
---
Duncan Wlodarczak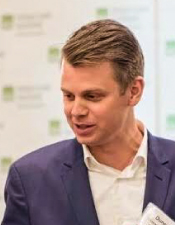 Duncan is the Chief of Staff to the President at the Onni Group of Companies. He holds a Masters Degree in Urban Studies and has previous experience in the non-profit and private sector, while also serving in a number of roles while working in politics. He is an active member of the Urban Land Institute (ULI), an education and research-based non-profit, focused on best practices in the sustainable use of land and excellence in city building. Duncan serves as Vice-Chair of ULI BC for his local district council, while also serving as a representative on multiple national ULI Committees. Duncan is active in the community, including serving on the Urban Studies Alumni Association Steering committee, supporting a number of local groups, and remains active in politics at the local, provincial, and federal level.